Lindner Cube: Room-in-Room System
"Cube" is a Room-in-Room system of the Lindner Group, a self-contained room system without permanent connection to solid walls or to the ceiling. It is the perfect option for providing maximum flexibility and design freedom. Cube can be moved as a whole unit, thus completely adapting itself to changes in work requirements and room layouts. Its walls are available as single or double glazing, in powder coated metal or wood veneer look – the system can be designed in any combination according to individual desire.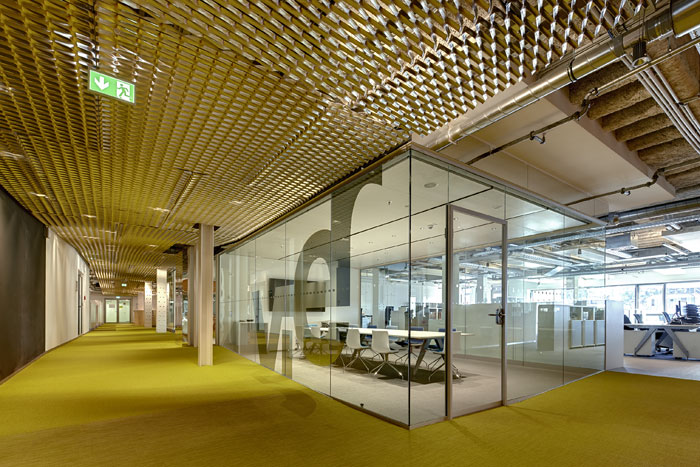 Lindner Cube is an ideal spatial planning element for installation in large offices or buildings with high ceilings. The application ranges from boardrooms and meeting points to individual "Think Tanks" in open-plan offices.

The electricity supply in Lindner Cube can be completely inconspicuous via the integrated floor system, or via traditional supply methods.

For the ventilation of the cube there are two different options. One possibility is that a connection
is made to the existing ventilation systems, the other option provides for an independent ventilation system integrated in the cube ceiling panels. The ceiling is made of perforated metal ceiling panels to improve sound absorption. Decide for yourself how your cube will be supplied with fresh air.

The acoustic insulation of Lindner Cube enables undisturbed working condition with a high degree of concentration. To optimize the acoustic in the room even more, Lindner sound absorbers can be used as wall cladding.

Lindner Cube creates in each open-plan office a place of tranquillity, concentration and intellectual productivity.
Categories:
10 22 00 - Partitions