Sustainable Building with Lindner Life Glass Partitions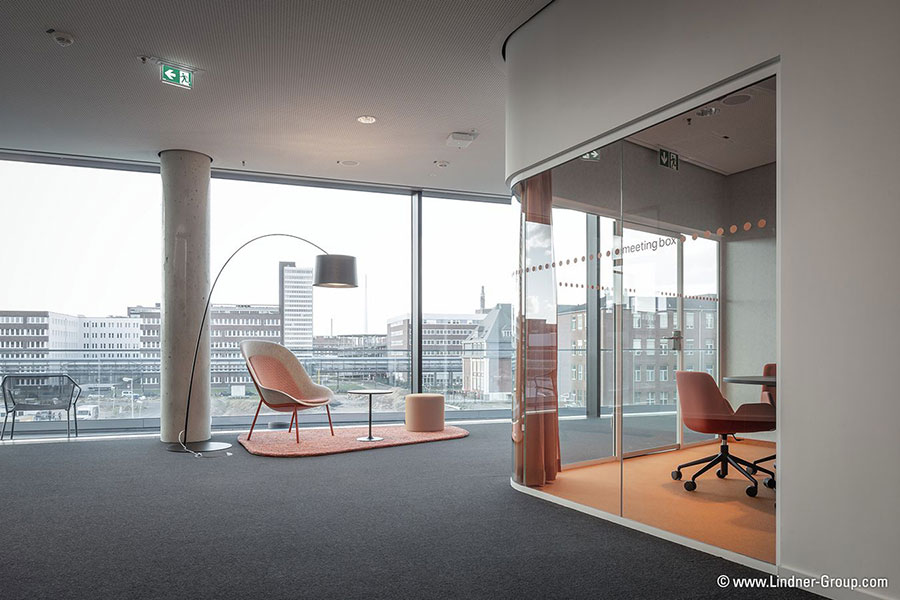 Sustainability is a top priority at the Lindner Group: Therefore, many Lindner products are recyclable or reusable, have environmental product declarations or are tested according to the Cradle to Cradle® principle. This also applies to Lindner glass partition wall systems.
Cradle to Cradle®
The glass partition wall systems Lindner Life Stereo 125 and Lindner Life Pure 620 are Cradle to Cradle Certified® Silver. The assessment basis for the Cradle to Cradle Certified® standard is formed by five categories from the subject areas of humans and environment. The concept focuses primarily on returning products to their biological cycles and on avoiding waste – according to the motto "From origin to origin".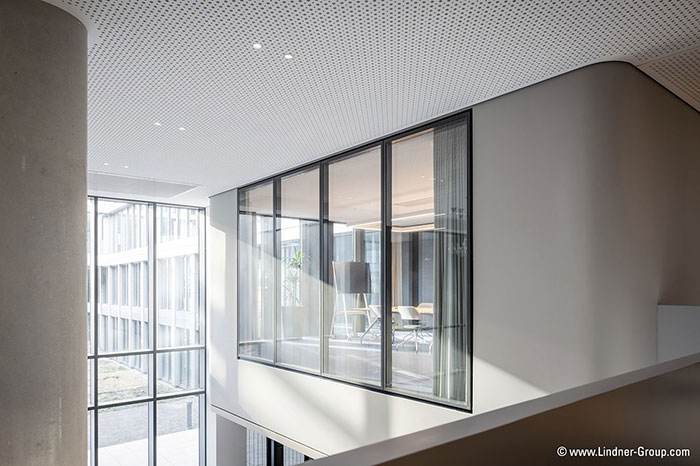 Long-term Solutions For Your Projects
With a life-cycle span of more than 50 years, Lindner partition systems are wxceptionally durable. Even after renovation and conversion work, Lindner Life glass partitions can be reinstalled without any problems. The screw and hook-on steel systems guarantee easy and non-destructive dismantling. This enables numerous re-use and re-purposing options and opens doors for new ideas.
Sustainability and Conserving Resources
Lindner products operate according to the Circular Economy concept: Therefore, separation of the components by type at the end of the utilisation phase is possible. Thus, resources are preserved, a further contribution to environmental protection. The raw materials used are therefore up to 100 percent recyclable.

In addition to various environmental guidelines, the Lindner glass partitions comply with the EU chemicals directive "REACH" and undergo emission tests according to national and international standards such as the AgBB scheme. The use of pollutant-free and harmless materials results in a safe environment for all building users.
Diverse Application Possibilities
In addition to environmental aspects, the glass partitions captivate through a wide range of applications: Office buildings, industrial spaces or catering areas can be equipped entirely according to your individual wishes as the partition systems are manufactured on an object-specific basis.
@Lindner_Group #Lindner_Group #Partitions #Flooring
Categories: