About Lindner Life Stereo 125
Specifications

Lindner Life Stereo 125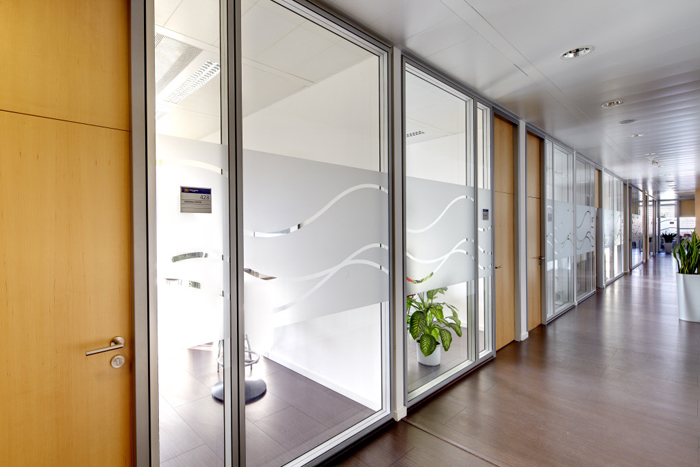 The glass partition Lindner Life Stereo 125 is the new benchmark disclosing maximum space transparency combined with unlimited layout flexibility.

The two glass panes for the double glazed system are framed in only 35mm slim connecting profiles. Therefore, maximum glass visibility provides an elegant appearance. Excellent sound insulation and the alternative opportunity for the integration of electrically operated blinds allow the implementation of an individual, delightful and undisturbed working ambience.

According to DIN EN ISO 140-03 fully glazed partitions, Lindner Life Stereo 125 guarantees sound insulation of up to Rw = 51 dB, ensuring a quiet and peaceful workplace.

Either in offices, conference rooms or training facilities – Lindner Life Stereo 125 opens all possibilities to optimize design for the internal space development with its standard or fire rated options.

Lindner Life Stereo 125 can be combined with all other Lindner Demountable Partitions, either glazed, metal or timber faced.

07 42 00 - Wall Panels
09 51 00 - Acoustical Ceilings
09 54 00 - Specialty Ceilings
09 56 00 - Textured Ceilings
10 22 00 - Partitions

Categories: partition.