About Modular Building (Portable Cabin)
Brochures

Modular Building (Portable Cabin)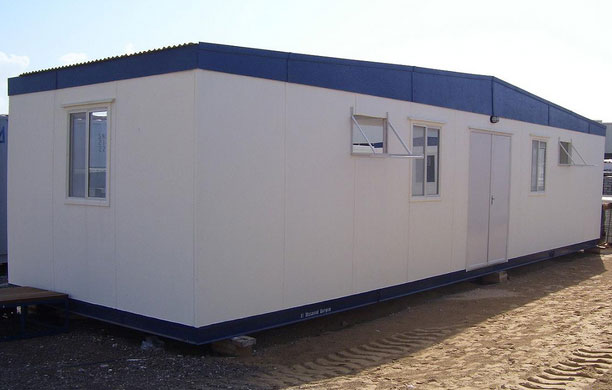 Middle East Insulation's (MEI) Modular Buildings are light structured, cost effective, easily transportable, rapidly erectable or dismountable even by un-skilled labors. It is a superior solution for all kinds of temporary to permanent buildings, such as: Military units, living quarters, working space, offices or recreation facilities.
MEI provides complete services, covers from an agreed design brief to the delivery and erection of your building within budget and on time. MEI Modular Building System is made of insulated panels consisting of insulation layer of Polyurethane between two specially coated metal sheets.
The wall and floors are hygienic and easy to keep clean even in the in the most difficult condition. High levels of insulation to roof, wall and floor ensure a comfortable environment to live or work in. The standard specifications can be modified to suit special requirements. A full range of accessories and furnishings are available for complete building solutions.
Categories: portacabin.