Penetron Adds Durability To Bioenergy Plant Converting Manure Into Fuel
Construction of the Kolb Bioenergy Facility in Roswell, New Mexico was completed earlier this year and the plant's operating permit was issued in October 2021. The Penetron System was specified to waterproof and protect key concrete structures to ensure durability of the plant.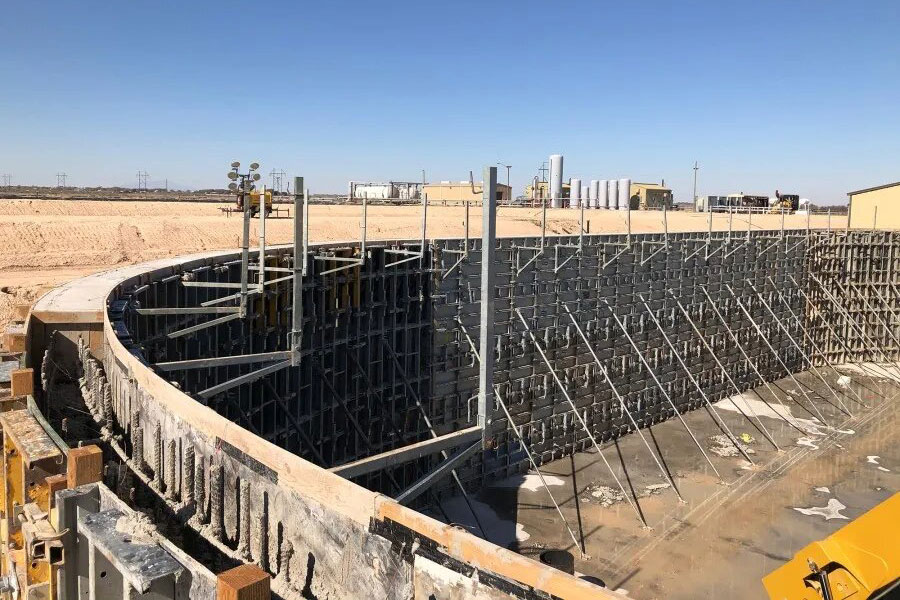 A bioenergy plant utilizes "biomass," such as crop wastes, forest residue, wood waste, or food waste, as a resource to convert into liquid fuels equivalent to conventional fossil fuels (gasoline, diesel fuel, etc.). Bioenergy processes enable the reuse of carbon from biomass and similar waste to generate reduced-emissions fuels for cars, trucks, airplanes, and ships, and as a source for renewable power generation.

The just-completed Kolb Bioenergy Facility in Roswell, NM applies a proprietary technology to efficiently process up to 350,000 gallons of manure and other organic compounds ("feedstock") from nearby dairies in anaerobic digesters – to clean it and separate the methane from other gases (and better control odors). The methane is then purified to create marketable natural gas. An estimated 20 million cubic feet of natural gas is generated annually, which is sold as a sustainable energy source.

A Robust Solution For An Aggressive Environment
"The most recent phase of construction added a separator and two hydrolyzers to provide a steady flow to the concrete digester where the waste is transformed into biogas," explains Christopher Chen, Director of The Penetron Group. "Because of the aggressive environment encountered in a biogas reactor, the project engineers specified a robust and highly durable waterproofing solution for the plant's concrete holding tanks and digester."
The local Penetron technical sales representative worked with Roswell Ready Mix and Chance Materials, who supplied the ready-mix concrete, and with Wild Cat Concrete, the concrete sub-contractor who placed the Penetron-treated concrete and repaired the tie holes.
Enhanced Chemical Resistance
PENETRON ADMIX SB, in soluble bags, was added to 3,000 yds3 of concrete mix for the Kolb Bioenergy plant's concrete holding tanks and digester. The tie-holes and any visible cracks in the concrete structures were repaired and sealed with a combination of PENECRETE MORTAR, a crystalline waterproofing mortar, and PENETRON, a topical crystalline waterproofing slurry.
"Adding PENETRON ADMIX SB to the concrete mix reduces concrete permeability, increases chemical resistance, and enables self-sealing of any new or future hairline cracks to enhance the durability of the concrete components of the Kolb Bioenergy Facility," concludes Christopher Chen.
#penetron #waterproofing #concreterepair
Categories:
03 00 00 - Concrete