Penetron Waterproofs Hotel on the Silkroad
The Silk Road, the renowned trade route that has connected the Mediterranean region with China since ancient times, now also features PENETRON crystalline technology - in Hyatt's newest hotel. Inaugurated in late 2016, the Hyatt Regency Hotel Tashkent (Uzbekistan) features extensive use of PENETRON materials in its concrete structures.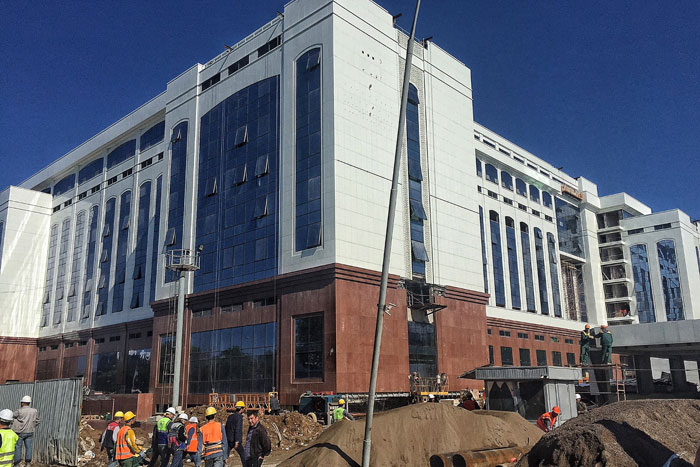 Hyatt Regency Hotel Tashkent, UZBEKISTAN
Bringing modern luxury and amenities to today's travelers of the Silk Road, Uzbekistan's first Hyatt Hotel features 300 guestrooms, as well as 52 suites, a large indoor swimming pool, a spa, a 24-hour fitness gym, four restaurants and bars, and a 400-car garage. This $205 million dollar project is situated next to the prestigious National Library and many local landmarks.

The local PENETRON team in Uzbekistan provided valuable support and experience for an effective design mix and choice of topical applications. They were able to show how PENETRON technology was an ideal solution PENETRON crystalline products were mixed into the concrete and applied to finished concrete structures in the hotel basement areas, the covered parking areas, the indoor pool, and the spa.

The PENETRON crystalline products ensured completely waterproof concrete structures with the added benefits of increased concrete durability and an inherent self-healing capability. The new hotel is state-of-the-art for Central Asia!.
Categories: