Purus expands their range of BIM objects by adding floor drains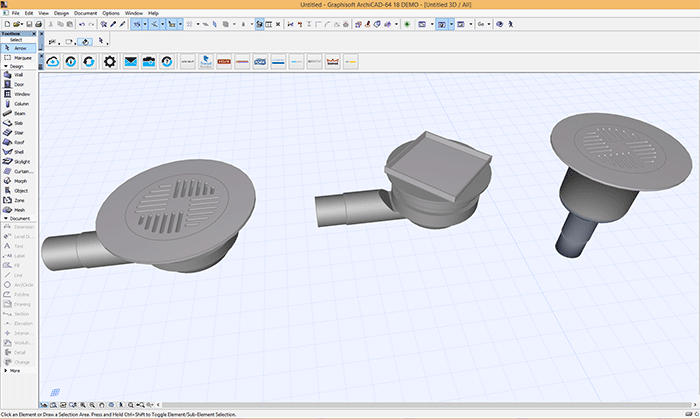 Purus is an innovative company in the sanitary industry and one of the leading manufacturers in sanitary products for bathrooms and kitchens. They have a full line of floor drains and accessories for safe installation in both concrete and wooden joists.

Purus have now decided to extend their range of BIM objects towards the english market by adding floor drains. This is due to a lot of their products are for export and lately the BIM discussion worldwide has gotten more intense. One example is the upcoming regulations in England that shows that by 2016 all centrally procured government construction projects must be delivered using BIM.

The benefit that arises for the users on the BIMobject® Portal is that they now have access to floor drains as BIM objects from one of the leading manufacturer and they don´t need to create the advanced objects themselves. BIMobject offer objects that contains all necessary information that is required to be able to create an accomplished project.

To download the objects for free please follow the link.

"We are very happy that Purus has chosen to expand their range of BIM objects. Investing further in BIM shows great willingness to maintain their position as one of the most innovative players in their market, says Alexander Steen, Sales Director-Large Account Executive at BIMobject.

"BIM adds value across the entire lifecycle of building and infrastructure projects and we think that BIMobject have a great knowledge of the complex technology around CAD & BIM combined with a modern way of thinking marketing. BIMobject reaches out to architects and other of our target groups in a good way" , says Henrik Nilsson, Product Developer at Purus.

Categories:
22 13 19.13 - Sanitary Drains