Seven great bathroom design trends of 2016
As we hit the half-way mark of 2016, German luxury bathroom fittings specialist Hansgrohe reveals seven stylish bathroom design trends noticed in the industry so far – from accessories and shapes, to the latest technology.

1 - Sustainable showering
This region is uniquely aware of the importance of conserving energy and water, and this continues to be reflected in bathroom design. When it comes to showering, ecologically sound technology makes a big difference and demand for green products has never been higher.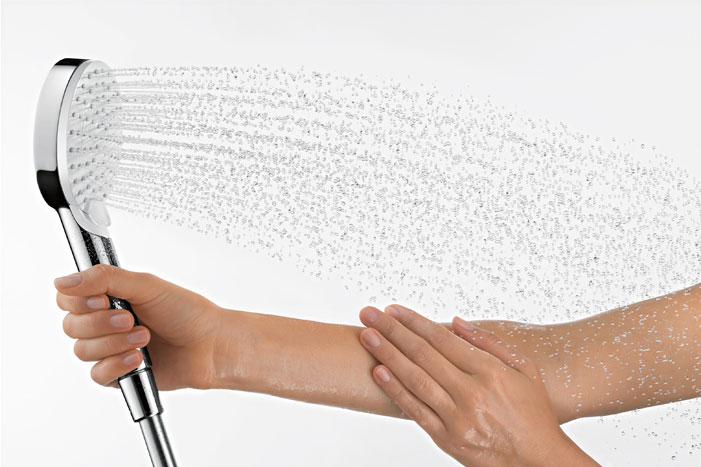 As seen by Hansgrohe: Water saving Crometta overhead and hand showers

2 - All things angular
Squares, rectangles and angular shaped designs are very prominent this year in bathroom styling – particularly in showerheads, bath tubs, and soap dishes. They offer a contemporary and high-end feel to a space, while adapting well to different interior colour pallettes and materials.

3 - Free-flowing space
A big trend that has continued from last year is bathrooms without borders, thresholds, or even door mechanisms. Floor-level showers flow seamlessly into the rest of the space, inviting one to walk around at leisure. Glass area separation panes may be present, but they are discreet.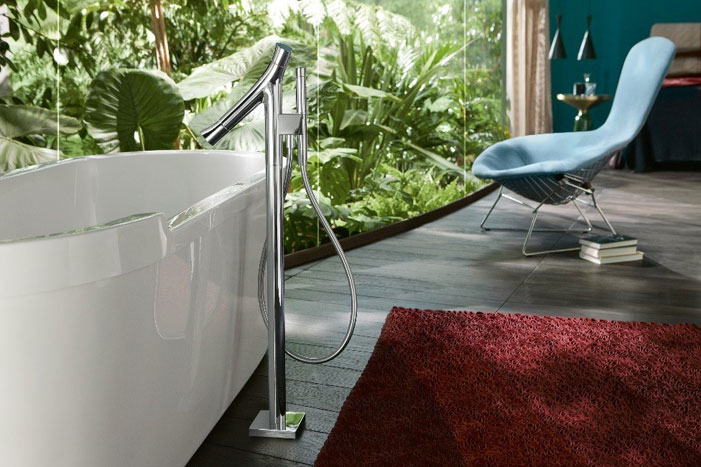 As seen by Hansgrohe: Axor Starck Organic
4 - Merging the indoors with outdoors
Finding ways to bring the indoors and outdoors together holds strong appeal this year. The sky, foliage, earth, water, and other outdoor elements make us feel refreshed and calm - therefore natural materials, trees, and plants are encroaching ever further into the bathroom space.

5 - High-tech showers and modules
Technology has well and truly moved into the bathroom. Being seen this year is a hot demand for products such as surround-sound bathtubs, motion-activated toilets, and even iPhone inspired shower modules.

6 - Individualised spouts
The Middle East is known for its passion for design with a wow factor, and this has meant an increase in chic, individualised extras – and in bathrooms this has even spilled over into designer spouts.

7 - Versatile new functions
The rules are changing when it comes to using and maintaining bathroom fittings. An emerging trend is for elegance meets extreme practicality – such as stylish mixers that can be easily removed (easy click-in) and washed in the dishwasher, without any disruption to water flow.