The Innovation Behind Xypex Chemical Corporation's Crystalline Waterproofing Technology for Concrete
As a building material, there is no doubt that concrete is unrivalled, which is why much of our built environment, far into the future, will continue to depend on concrete for its buildings and infrastructure. However, as a building material, concrete faces two major challenges: Ensuring that concrete maintains its performance over time and the high carbon footprint that comes with it.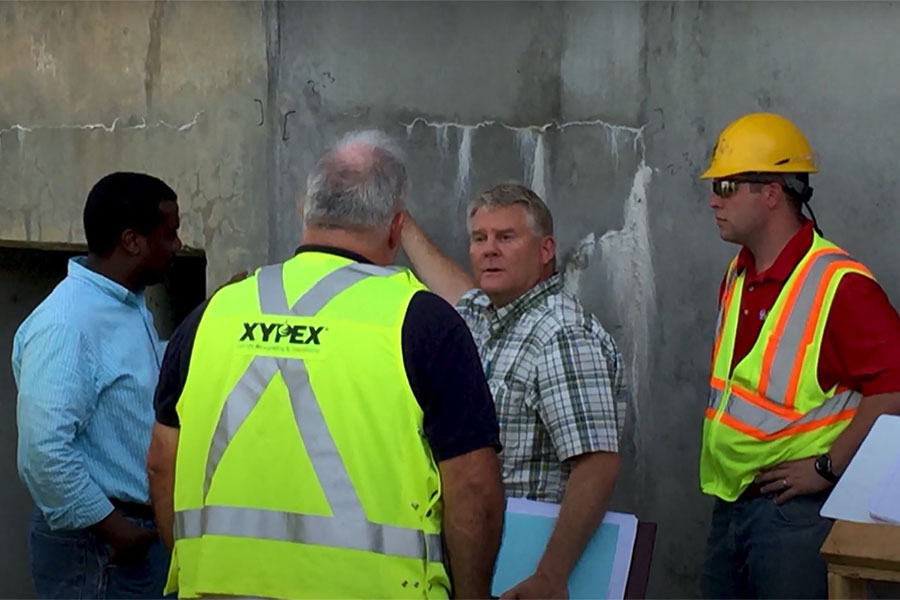 In this video, members of the Xypex leadership team explain how Xypex helps the concrete industry meet these challenges by significantly extending the life of concrete structures using a proprietary crystalline waterproofing technology that is environmentally friendly and can extend the service life of structures from 50 to 150 years.

The video describes how the technology greatly extends the lifecycle of concrete structures and how that long-term protection positively impacts the environment.

Learn more about what happens when Xypex is added to a concrete mixture and how it reacts inside the concrete to form a permanent crystalline structure that blocks liquids and seals the cracks for the entire life of the structure.

The technology behind Xypex has earned it a unique position as the first and only admixture certified for concrete waterproofing by the European Union. This confirms the many specifications for Xypex products in challenging applications and environments worldwide – from waterproofing tunnels and transit systems to multi-million-gallon reservoirs to iconic projects such as the Panama Canal, the Sydney Opera House and even the Gateway Arch in St. Louis-US.

Specified in building and restoration projects in more than 90 countries, Xypex continues to offer unparalleled concrete waterproofing in critical infrastructure worldwide. Our global technical advisors make Xypex a trusted partner for our extensive portfolio of long-term customers. Watch our video and contact a representative to learn more about how Xypex waterproofs and protects concrete buildings and infrastructure.


@xypexglobal #xypexglobal #xypex #concrete #architects #waterproofing #engineering