The Laminam Star Maker Slab Designed by Mac Stopa Wins the Red Dot Award 2016
The prestigious international Red Dot Award, called the Oscars of Design, which annually establishes the best design projects, was awarded this year to the polish designer and architect Mac Stopa for the category Product Design 2016. During the gala night of July 4 at the Aalto -Theater in Essen, the Star Maker slab developed in collaboration with Laminam Poland has received the highest award, the "Red Dot: Best of the Best".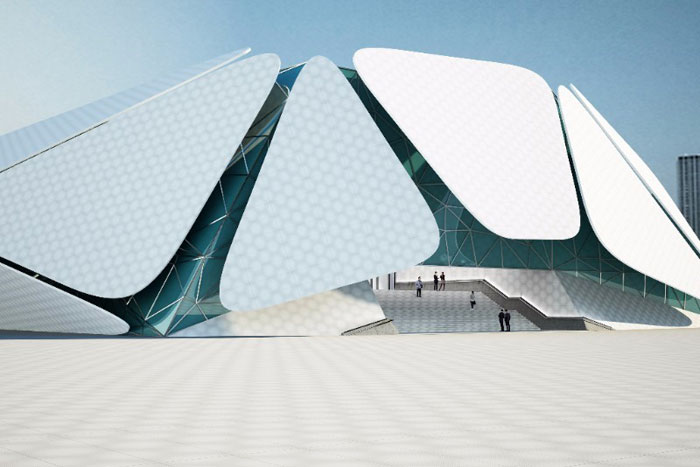 Mac Stopa, world-renowned for his modern, innovative and unconventional interiors, founder, architect and main designer of Massive Design studio, has chosen to combine his creativity to the incredible technologies of Laminam, the leading Italian company in the production of large size and minimum thickness ceramic slabs for architecture and interiors.

Produced in the 1000x3000mm size with 5 mm thickness, the futuristic Laminam Star Maker slabs are characterized by a geometric pattern of small pentagonal stars, a graphic structure that allows to create multiple layout simply by rotating the slabs of 90 degrees in a series of different combinations. The slabs create a sort of three-dimensional puzzle, a mosaic of small elements that can be applied both on interior and exterior surfaces, such as the modern offices complex Warsaw Spire.

With over 100 surfaces in the catalogue, LAMINAM offers a wide range of aesthetic possibility for all the flavors and styles: natural soft colors which respond to the trend of material research of design for classic and intimate atmospheres, or ultramodern industrial and three-dimensional textures, to draw futuristic sceneries characterized by a strong personality, such as the one that characterize Star Maker project.