WindowMaster launch products as BIM objects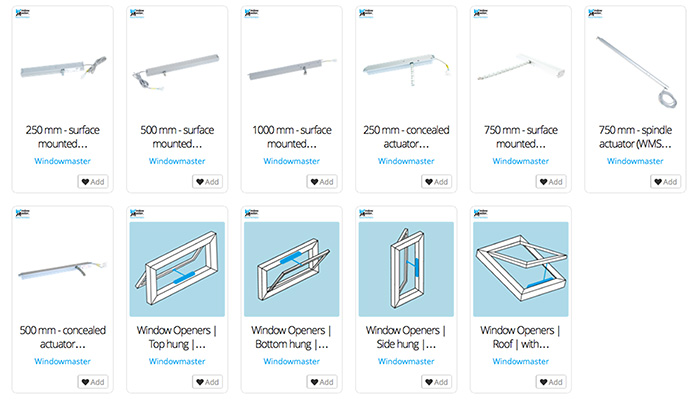 To meet the increasing demand for BIM objects in the building sector, the leading supplier of solutions for controlled natural ventilation and smoke ventilation, WindowMaster, now choose BIMobject® as a partner.

WindowMaster supply sustainable indoor climate solutions for all types of buildings and their solutions are based on natural ventilation. In addition, WindowMaster have many years of experience in providing smoke ventilation solutions which comply with Danish regulatory standards and European EN standards. EN Standards are documents that have been ratified by one of the three European Standardization Organizations, CEN, CENELEC or ETSI.

WindowMaster have chosen to invest in BIM technology, as they see great benefits for the building industry. BIM enables significant advantages for construction projects and to the project owners, such as faster delivery, higher quality, cost control, lower risk, green performance and more efficient operation.

From 2016, BIM will be mandatory for public sector contracts in the UK, which is one of WindowMasters' home markets. The partnership with BIMobject is a strategic move when adapting to the ongoing technological conversion of the building industry that takes place in this region.

Download WindowMaster BIM objects for free.

"We choose BIMobject® as our partner for BIM technology, as we have scanned the market, and they were highly recommended",says Steen Hagelskjær, COO of WindowMaster A/S.

"WindowMaster decided to publish on the BIMobject® Portal its most popular window openers, and this will prove to be a huge success", says Johnny Blædel, Sales Manager at BIMobject AB.