Al Ain Hospital: Design Support Helps Gyproc Win Major Hospital Project
In depth technical support throughout the early design stages of Al Ain new 719-bed hospital project has led to the specification of more than AED 10.5 million of Gyproc high performance dry lining and ceiling systems.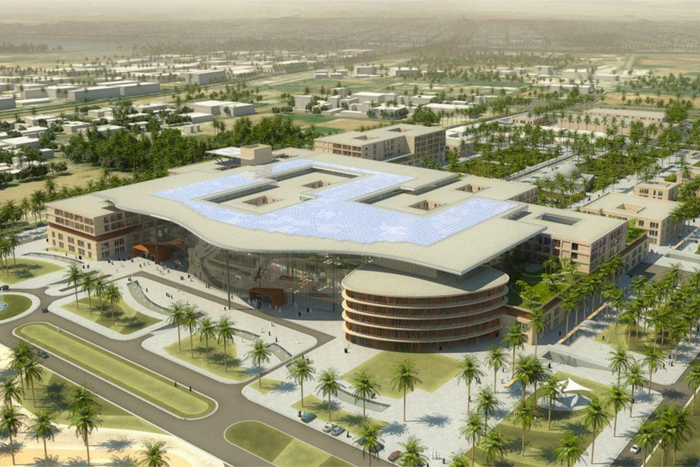 Involvement at the early design stages of the project meant that Gyproc technical and sales specialists were able to work with the architect, main contractor and drylining sub-contractors to develop a complete integrated interior lining specification. This involved a combination of Gyproc lightweight systems that not only met all of the projects demanding performance requirements, but helped to keep down costs and meet the project's tight timescale.

Once the project specification has been agreed, the team were then able to work closely with Main Contractor Arabtec-San Jose JV and the various sub-contractors to provide technical support and training to ensure that all of the Gyproc systems could be installed quickly and efficiently to meet the performance requirements.

The complex specification brought together high performance acoustic partitions capable of meeting up to 65dB sound performance and 120 minutes fire rating in straight and curved
runs which, in places, were up to 7 metres in height. In many areas these high levels of performance were combined with Severe Duty ratings in order to prevent impact damage, particularly in corridors and other high traffic areas.

In specialist treatment and therapy rooms special M2TECH systems ensure outstanding levels of mold and moisture resistance whilst, in addition to providing up to Rw 54dB sound performance to minimise noise from lifts and service shafts, Gyproc's high acoustic Shaftwall system will enable shaft construction to proceed quickly due to its ability to be constructed entirely from just one side of the shaft structure.

To complete the high performance specification, Gyproc MF suspended plasterboard ceilings will provide a seamless monolithic finish to effectively mask services in the soffit space.

Under construction in the Al Jimi district of the City, the new AED 1.17 Billion-plus hospital for SEHA, the Abu Dhabi Health Services Company, is being built in the style of a 'Healing Oasis, designed to combine the friendly and relaxed atmosphere of an oasis village with the latest state-of-the-art medical services.

It will serve as a Regional Centre of Excellence for rehabilitation, trauma, orthopaedics and sports-medicine and, through affiliation with the United Arab Emirates University, will become a leading research centre and teaching hospital.
Categories: