About Al-Jazeera Oxycare
Al-Jazeera Oxycare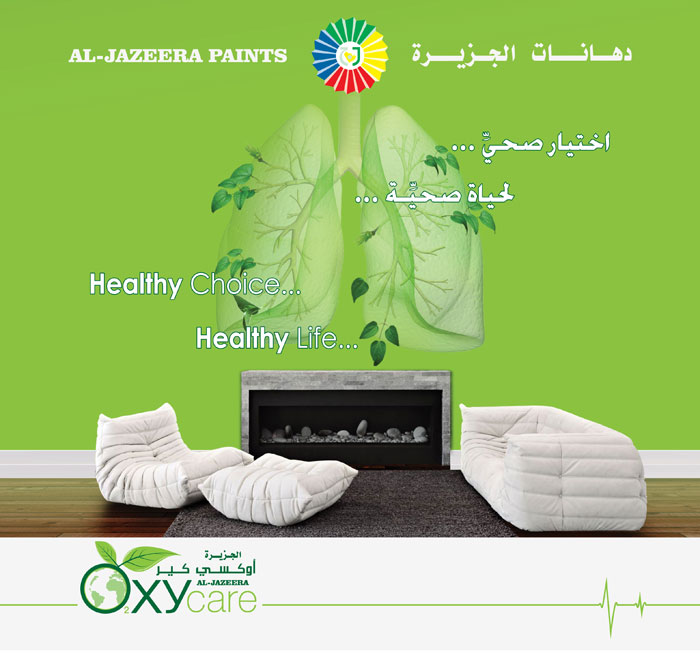 DESCRIPTION:
100% pure acrylic water based paint with silky effect for interior applications. It maintains indoor air quality and keeps it healthy and safe based on FORMALDEHYDE - LOCK technology and absorbs formaldehyde coming from its various sources as cigarettes, some furniture, furnishings, carpets and some paints.

PAINTING SYSTEM:

For interior surfaces:

Apply one coat of "Al-Jazeera Primex" or "Al-Jazeera C Primer" or any other suitable type of Al-Jazeera Primers and leave for full dry.
Apply two coats of "Al-Jazeera Easy Putty" then sand the surfaces with sanding paper and clean the dust coming from the sanding by dry cloth or air blower.
Apply two coats of "Al-Jazeera Oxycare".