Aldes ME receives AMCA certification for its Fresh Air Louvres, Sand Trap Louvres and Acoustic Louvres.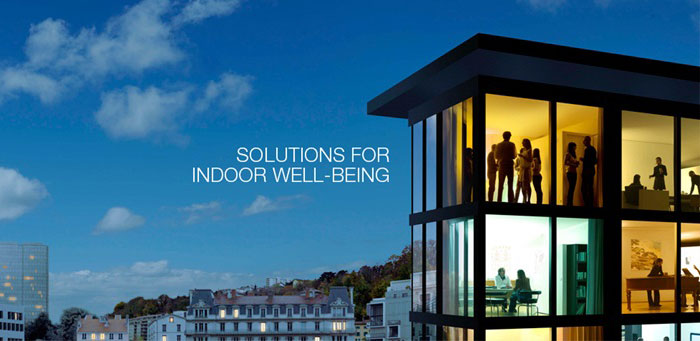 Aldes Middle East (ME), a leading global solutions provider for fire protection, ventilation and air distribution and the local arm of the Aldes Group, has revealed that its Fresh Air Louvres, Sand Trap Louvres and Acoustic Louvres have received certification from the Air Movement and Control Association (AMCA) International.

AMCA is a not-for-profit association of the world's manufacturers of fans, louvers, dampers, air curtains, air flow measurement devices, ducts, acoustic attenuators and other air system components. The Certified Ratings Seal assures to client that a product has been tested using the appropriate test standard. The tests are performed in AMCA's laboratory. Each licensed product is subject to continuing check tests.

All three types of Louvres are designed according to project needs:

Acoustic Louvres - to reduce noise coming from major equipment.
Sand Trap Louvres - to separate sand from the air and extend the life of the Filter.
Fresh Air Louvres - to cover intake or exhaust with weather protected product.
One of the biggest references of Aldes Acoustic Louvre is Regent Hotel, Doha, Qatar. As a 5 star hotel, Regent has very strict criteria for Noise level inside and outside hotel. 1000sq/m. of Acoustic Louvres were used to reduce the sound coming from the chiller room. It was a big challenge in the design stage to maintain low pressure drop and achieve the required noise reduction.
Another big challenge was the huge opening of Acoustic Louvre – Each section was 5.00m height and 8.00m length. Installation drawings were developed to get the right construction support according to the Louvre weight.
Finally, with a UAE based manufacturing it helped us deliver products according to the strict project schedule.
Categories: