Algeco launches Modular Construction as BIM object
As a global leader in Modular Construction, Algeco continues to innovate and propose both standard and customised space management solutions for companies and local authorities.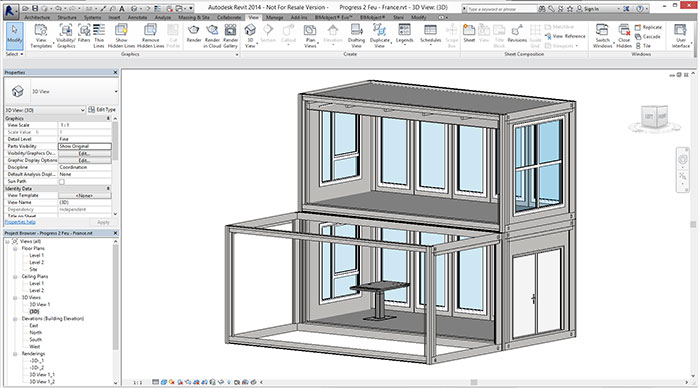 Algeco has created one of their Modular Constructons as a BIM object - it is a superior tool for the building industry. Algeco is the first within its industry to offer Modular Construction on the BIMobject® Cloud and BIMobject is proud to provide this to architects, designers and engineers. For instance, this Modular Construction allows the user to change colours and add other BIM objects to create a complete project.
Follow the link to download algecos Modular Construction as BIM-object
"We are very happy to add Algeco, the world leader in Modular Construction, to our catalog of objects and systems. By being the first within this industry on our portal Algeco will offer to our users a wide opportunity to integrate the Progress range into their projects " says Michaëlle Pesah Commercial Director, France.