About Lighting
Lighting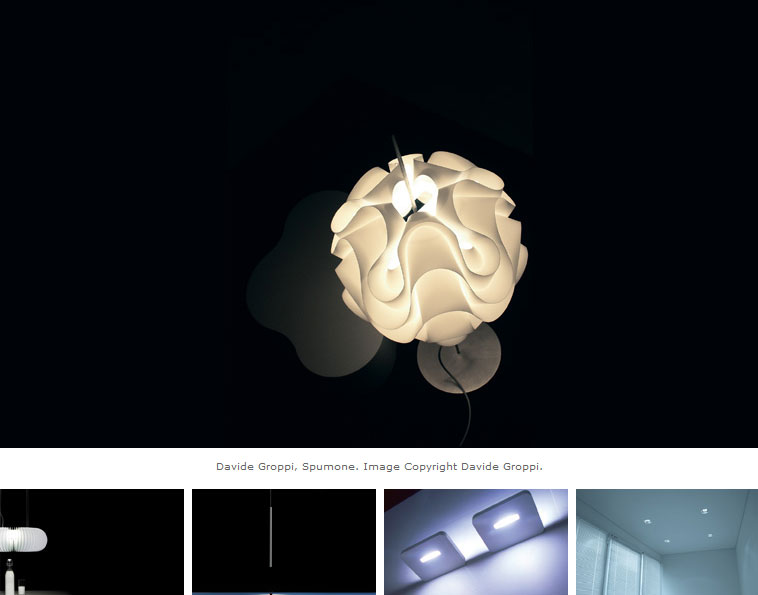 The intangible beauty of light. Davide Groppi's research attempts to plumb this suggestion, creating minimal, rigorous products which, without cumbersome superstructures, manage to return to light the natural beauty belonging to it: the trademark does not design lighting bodies, it aspires to design light. Davide Groppi presently consists of a collective of designers specialising in creating architecture for interiors and temporary fittings. Independent light is the motif around which the entire production revolves, marked by a language which is deliberately reduced and essential, where purity and imagination intermingle to become essential components of the group's philosophy. From Piacenza, Davide Groppi was originally a mechanical designer and illustrator, but soon his visceral passion for light led him to the risky (but entirely consistent) field of self-production. In 1988 he started producing and distributing the first lamps marked with his name. Today the company works on six light themes, all marked by very high technical-constituent control: Bulbs, Diffusion, Tools, Architecture, Zero and Out. It is possible to consult the technical charts for a series of proprietary lighting systems on the website www.davidegroppi.com, whilst a new platform for corporate communication has been created since December 2006: on-line television.
09 54 00 - Specialty Ceilings
26 50 00 - Lighting
26 51 00 - Interior Lighting
26 56 00 - Exterior Lighting

Categories: lighting, davide groppi, spumone, love, miss, flat, designer lighting.