CLAGE supplies Architects, Designers and Engineers with BIM objects
More and more architects, designers, engineers, house technicians and facility managers work with BIM. With BIM, all relevant building data is collected, combined and connected in a digital way. CLAGE now supports this trend process by offering their water heaters as BIM objects for ArchiCAD.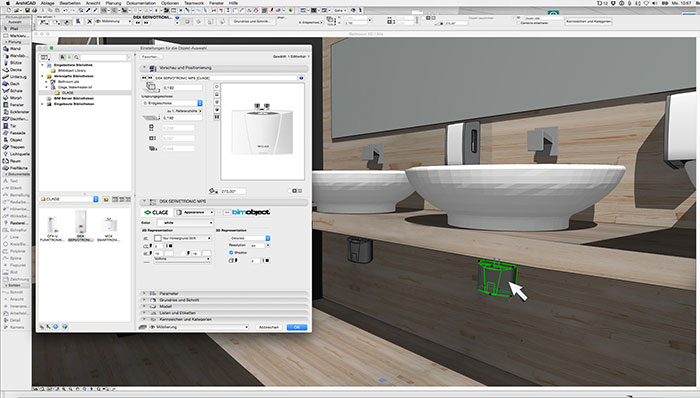 CLAGE will support architects, designers and engineers in their daily work: Virtual water heater models are available to download as BIM objects for free. As the warm water supply of more and more buildings is decentralised, the placement of the water heaters has to be taken into consideration in an early stage of the planning.
The BIM objects of the CLAGE water heaters can be directly imported in ArchiCAD. Therefore it is possible to reconsider the hot water supply in the early planning phase. Mistakes can be avoided and costs can be reduced. The BIM objects include detailed information such as available dimensions, features, energy efficiency classes and much more.
The water heaters can be downloaded for free from the BIMobject® Cloud
"We are proud to be one of the first manufacturers of warm water heaters offering this kind of service. Our energy-efficient water heater can thus be quickly and easily integrated into a 3D-planning", says Mrs. Adeline Wagner, sustainability scientist at CLAGE.