Criocabin G-Concept: Revolution in the Butchershops
WE REACHED OUR GOAL: TO KEEP THE HUMIDITY OF THE MEAT IN A NATURAL WAY

Criocabins' DNA lies on craftsmanship, caring for details, design and high-quality products historically proven known for its expertise, design and quality.
We combined our technical and industrial know-how and expertise to the butchers' demand in order to develop a concept improving their quality of life making the daily work simpler and more profitable.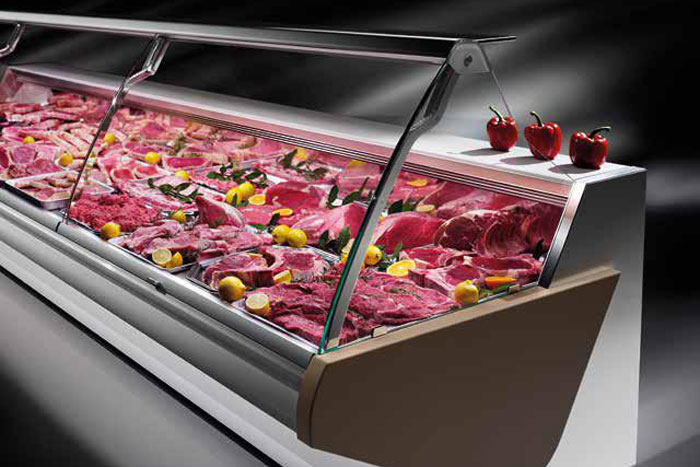 G-CONCEPT® proves to be a real revolution in the field of refrigeration concerning the cycle of time and meat conservation.

No need any more to remove and throw away the oxidized surface layer of the meat which turns out in a considerable waste of product and consequently money.

LOWER WEIGHT LOSSES
G-CONCEPT® does not dry the meat. Thanks to the very low ventilation and the optimal control of humidity and temperature, the loss of weight of meat is less than 50% in comparison to a normal ventilated counter.

The savings reach an average amount of 9.000 Euro per year.

LESS WORK
Stop getting up early in the morning and work beyond opening time to store the meat in the cold room. By G-CONCEPT® system meat can remain in the counter overnight with no problem. In a year, you can reduce working time up to 720 hours, this means savings for 14.000 Euro.

The color perception is critical, if a food is not illuminated with a suitable source the perception of its color is altered.

CRIOLED® FOOD PRESENTED IN NEW LIGHT
The color perception is critical, if food is not illuminated with a suitable source the perception of its color is altered.

Until now the lights used in refrigeration counters were not suitable for all products and you had to use a specific lighting for each food.

The LED lighting has brought significant energy savings but the color rendering remained ab unsolved problem.

Criocabin has always pursued a specific research and is proud to present CRIOLED®, the new LED lighting presenting any products under a new natural light any food will be presented with light enhancing the freshness and the naturalness.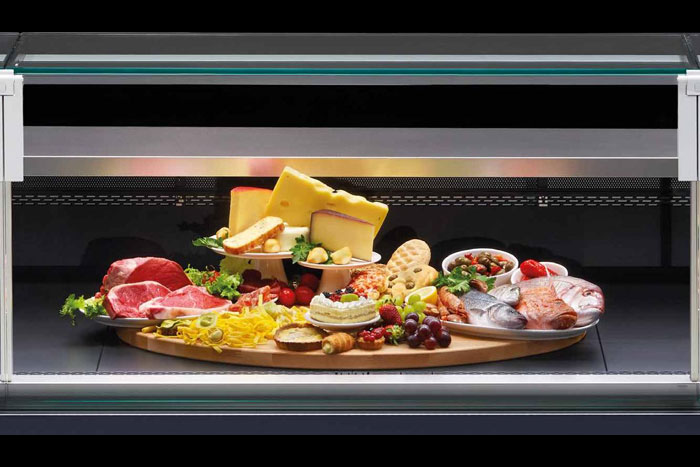 The characteristics can be summarized as follows:

High color rendering around 3000 >90
Which allows use with different products, enhancing the colours, the LEDs used for general lighting have a color rendering 70 or 80.


High color temperature around 3000 °K
In compliance with anti-light pollution regulations


Emission spectrum dedicated to enhance color
In addition to the already known characteristics of the LEDs in general: absence of UV-IR emissions, low energy absorption, durability (>50.000 hours), instant on/off even at low temperatures (-30°C) reduction of maintenance costs.
Both G-CONCEPT and CRIOLED
have been introduced in the famous
RENMANS
with more than 170 points of sale in Belgium and Luxemburg with remarkable results either in increasing their income and reducing the labour cost.
Categories:
11 21 00 - Retail and Service Equipment