About Criocabin Fully Custom Serve-Over Emerald Display
Criocabin Fully Custom Serve-Over Emerald Display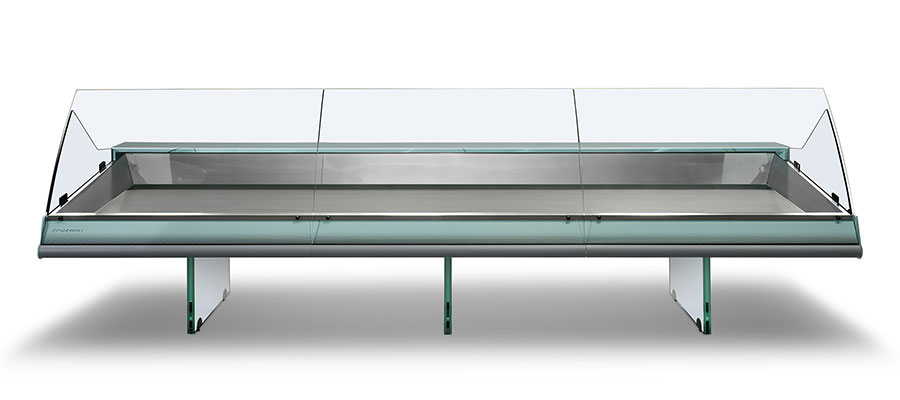 PERFECT FOR FISH
Fish is the star.
A refrigerated counter entirely dedicated to the display of fresh fish and mussels, fully customisable.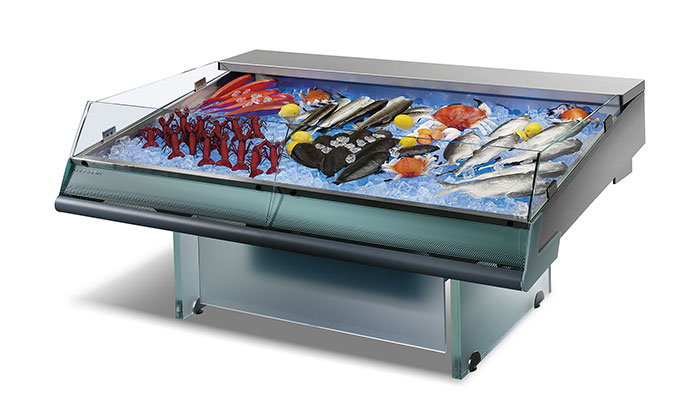 RESISTANT
Completely stainless.
Emerald is made of materials resistant to aggressive substances and easy to clean with a jet of water. The refrigerated bottom, the display area, the inside and the worktop are all in AISI 316 stainless steel.


SANITATION
Cleaning becomes easy.
A self-cleaning and/or a self-cleaning plus sanitation system can be installed.

Refrigerated plate on a tilted display surface.
Support legs in AISI 316 stainless steel or glass.
Double curved glass with hinged opening.

11 21 00 - Retail and Service Equipment
11 25 00 - Hospitality Equipment
11 40 00 - Foodservice Equipment
11 41 00 - Foodservice Storage Equipment
11 46 00 - Food Dispensing Equipment