About Eclissi Self Service Food Display Unit
Brochures

Eclissi Self Service Food Display Unit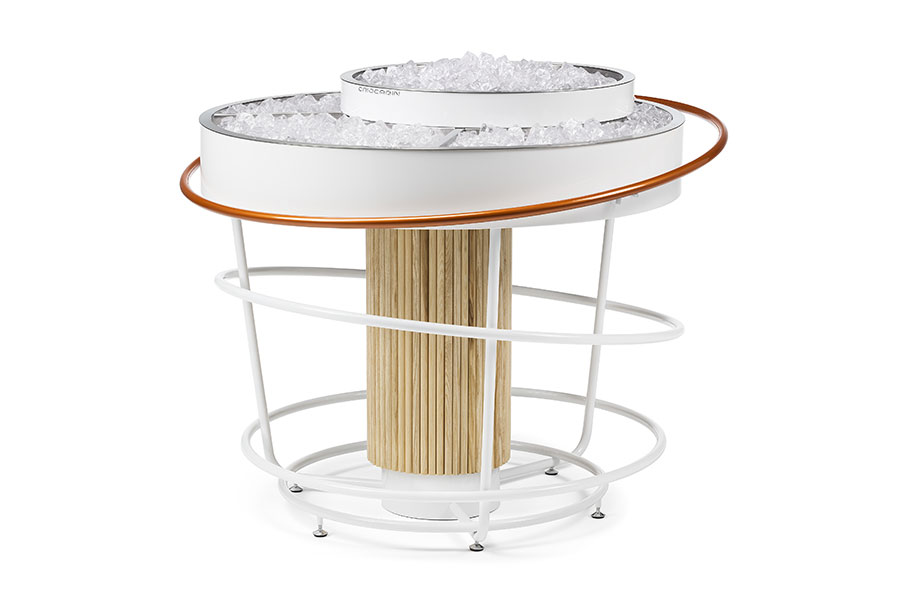 ZERO PROJECT
Work smarter, save time.
The use of wire on tube condensers as standard ensures a 75% reduction in routine maintenance.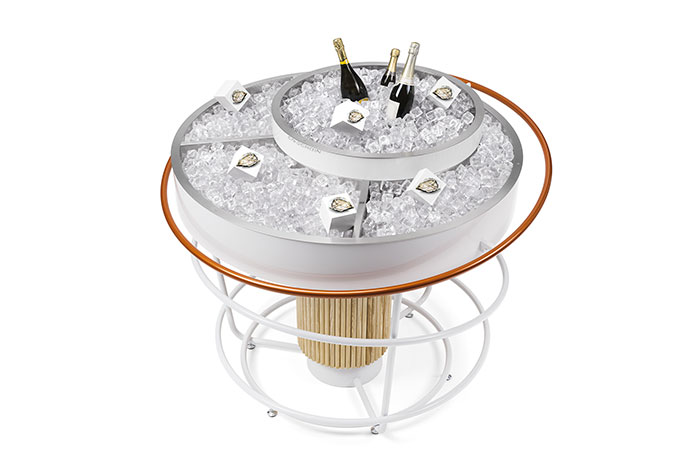 DESIGN
The ultimate asset for impressing your clients.
Eclissi is an essential for Concept Stores and trendy restaurants. It is first and foremost a design object, a refrigerated stand for displaying specialties and seasonal products.


THINKING OF
The Fibonacci sequence.
The spiral shape of Eclissi immediately reminds us of the Fibonacci sequence, where everything (including conviviality) has its origin.


GOLDEN RATIO
The golden section of refrigeration.
Beauty, technology, and energy efficiency are the hallmarks of this display, a unique work of art with a helix form.

Choose the colour for the exterior finishes.
Refrigeration unit with natural refrigerant R290.

11 21 00 - Retail and Service Equipment
11 25 00 - Hospitality Equipment
11 40 00 - Foodservice Equipment
11 41 00 - Foodservice Storage Equipment
11 46 00 - Food Dispensing Equipment