About Ethos Self Service Food Display Unit
Brochures

Ethos Self Service Food Display Unit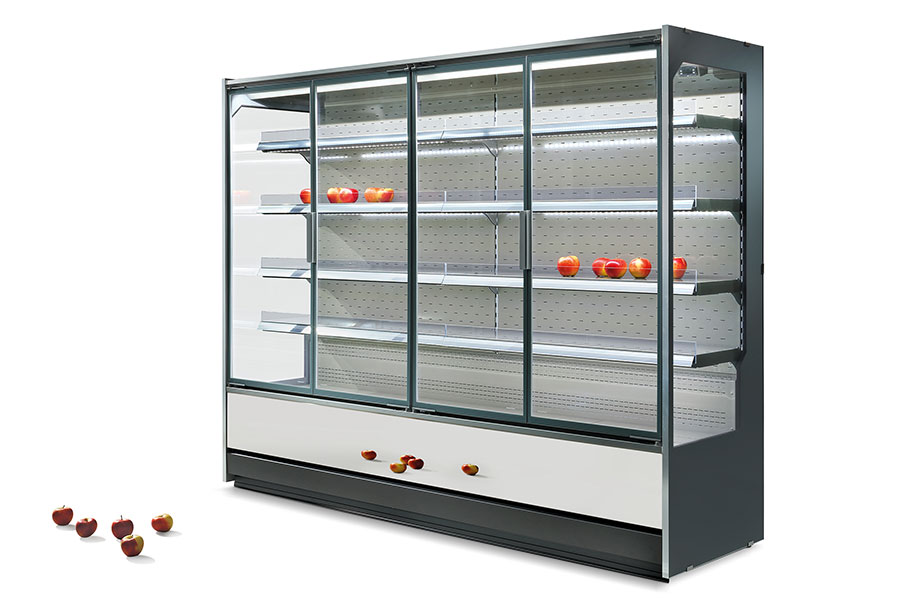 VERSATILITY
Double the surface and save space.
Ethos sets new standards: a wall display that, compared to traditional self-service ones, allows the doubling of the display surface while reducing the space needed. A display with a highly customisable refined design and premium finishes. It preserves products while catering to the needs of hectic modern life: consumers can grab their drinks, salads, sandwiches, ready meals and vegetables.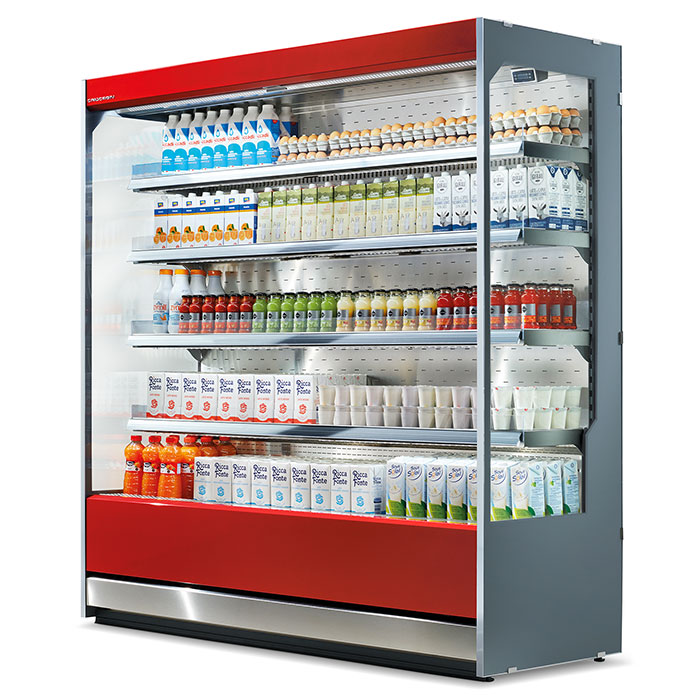 HOT VENTILATED
For hot self-service meals.
Ethos is also available in a heated version, equipped with a stainless-steel display area and internal area, a cabinet with reduced frontal height for greater visibility of the product on display and 4 tilting shelves complete with Plexiglas product stops and price tag holders.


BUTCHER SHOPS
Wall display for butchers.
Wall display for butchers. Ethos is also used in butcher shops, adding doors and choosing the ecological refrigerant R290, for greater energy savings. A wall display for convenience food: trays containing all the ingredients needed to cook the dish and some cooking tips. This display enables the butcher shop to offer convenient and fast solutions while keeping an eye on the aesthetics of merchandising.


TECHNOLOGY
Maintenance has never been so easy.
Easy Touch Control electronic control system allows remote monitoring at any time via Wi-Fi thanks to the NUCLEUS system: continuous performance monitoring that reduces routine maintenance and saves time.

Ventilated defrosting with compressor shut-down.
Stainless steel tank interior.
Doors in Termophane, on request, for greater energy efficiency
Illuminated cap with LED 4000° K.
Manual night curtain as standard.

11 21 00 - Retail and Service Equipment
11 25 00 - Hospitality Equipment
11 40 00 - Foodservice Equipment
11 41 00 - Foodservice Storage Equipment
11 46 00 - Food Dispensing Equipment