Fireshield Inspection Door - Protection Against the Spread of Fire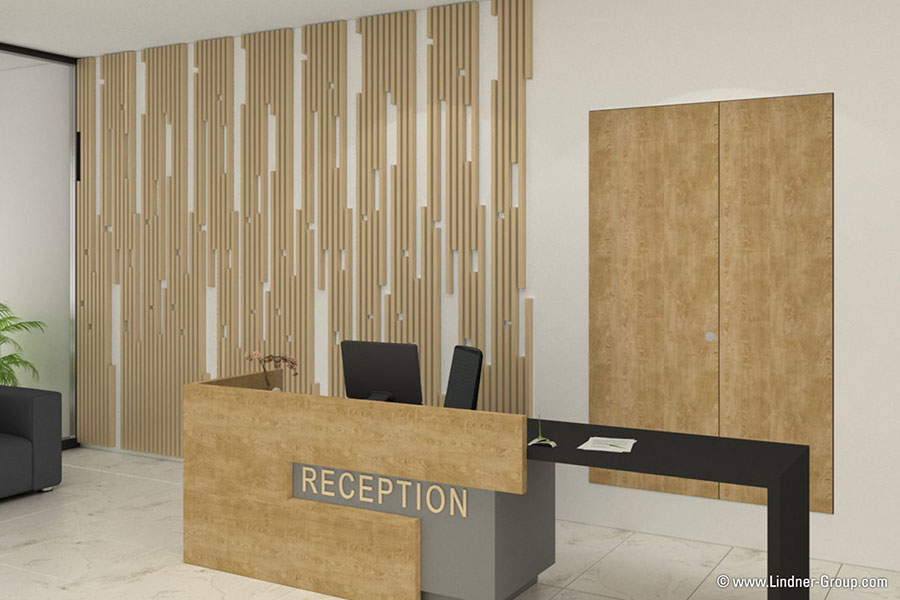 The Lindner Fireshield inspection door complements the portfolio of Lindner drywall construction solutions: Fireshield closes even large-size inspection openings in service shafts safely in terms of fire protection – in accordance with fire resistance class I 90.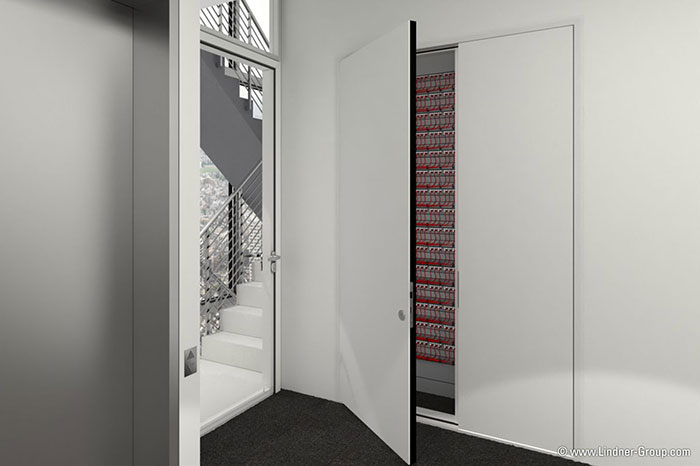 The Lindner Fireshield inspection door provides (almost) invisible access to installations and is particularly suitable for high demands on fire protection. The inspection hatch is made of Lindner fire protection panels and prevents the escape of fire and smoke from the inspection opening for over 90 minutes in the event of a fire.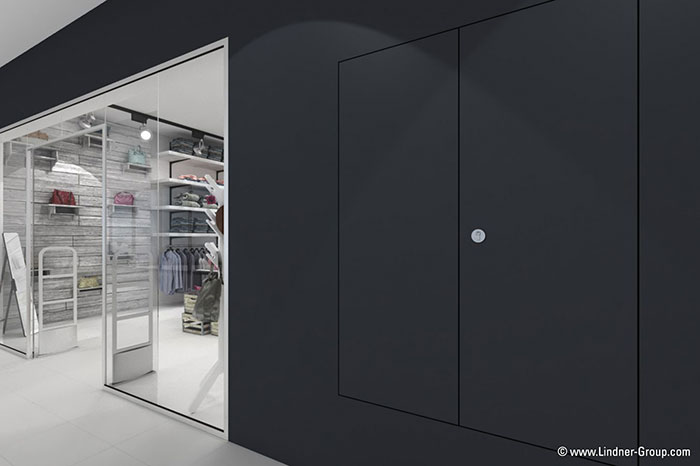 Installation openings in larger formats can also be closed with Lindner Fireshield, ideally: It has a maximum outer frame dimension of 2,109 mm width x 2,579 mm height. Fireshield can be implemented in different formats and is produced with both single and double door leaves. The door leaves can be arranged asymmetrically or symmetrically to one another.
INDIVIDUAL DESIGN
The surface of the inspection door can be designed depending on the project requirements: Fireshield is equipped with a special primer finish as standard, which can then be painted. HPL surfaces, veneers and RAL lacquering are also available. If required, the inspection door can be adapted seamlessly to the installation shaft wall.

Advantages at a glance:
Fire resistance class I 90
large formats possible
one or two door leaves
different surfaces can be realized
@Lindner_Group #Lindner_Group #Partitions #Flooring
Categories: