Foamglas Reference: Dubai International Airport, Extension Concourse 4
Dubai International Airport is being expanded to increase capacity from 60 million to 90 million passengers per year by 2018. As the largest airline hub in the Middle East, it is the best connection between east and west and also handles the visitors to the landmark sites in Dubai.

Concourse 4 is a new building on the airport territory, designed and planned to provide large numbers of services. FOAMGLAS® insulation is applied on the flat roofs and directly laid on to a single-ply waterproofing membrane. A protection / separation layer is loosely laid on top of the insulation.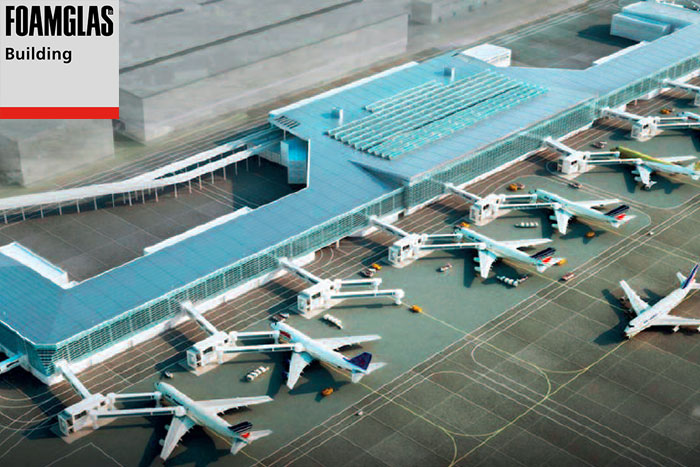 In hot countries FOAMGLAS® can be used as an inverted roof system. Moreover to thermal insulation performance, FOAMGLAS® convinced Dar Al Handasah Associated Consulting Engineers by its outstanding properties.

The best load bearing capacity, combined with non-ageing thermal efficiency over decades were relevant decision criteria. Because of zero combustibility and the ecological advantages, cellular glass is recommended as one of the top insulation products from sustainability engineers.

With a very low carbon footprint, FOAMGLAS® is a front-runner in the thermal insulation market.
Categories:
07 21 00 - Thermal Insulation