Foamglas Reference - The Louis Vuitton Foundation, Paris, France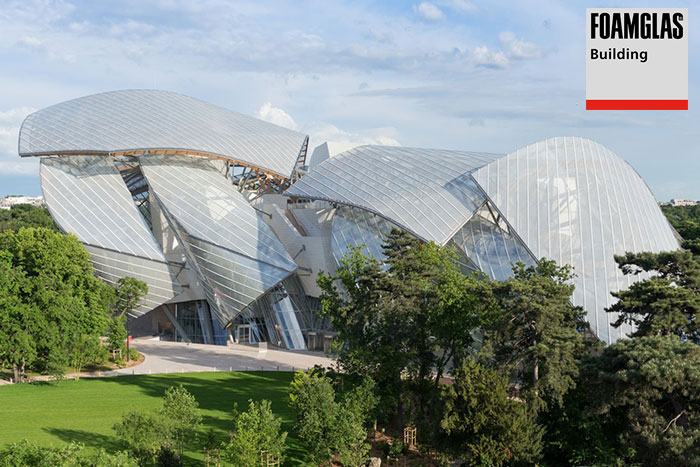 The superb Louis Vuitton Foundation, an extraordinary space for "Art & Culture" designed by the internationally renowned architect Frank Gehry, will open its doors in 2014. The magnificent building, whose design is strongly influenced by the lightness and fluidity of late 19th century glass and garden architecture, is located next to the "Jardin d'Acclimatation" in the "Bois de Boulogne" park in Paris.

Gehry's glass building takes the form of a sailboat, where the assembly of blocks gives it vitality and volume. The building construction overcomes some unprecedented technological challenges - where the principles of architecture are turned upside down. The awe-inspiring vessel boasts 12 huge sails made from 3600 glass panels, each one unique and specially curved to fit the original shape drawn by the architect.

FOAMGLAS® has been specified for the floor and terrace insulation and behind the ventilated glass cladding.