Fuse Terminal Block for Photovoltaic Systems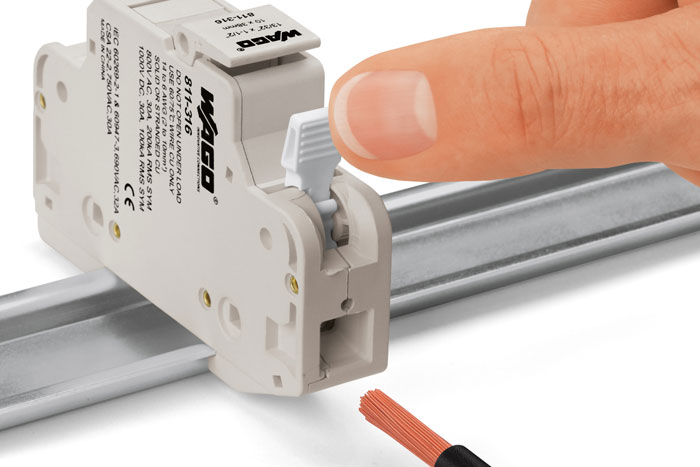 The new 811 Series fuse terminal blocks are ideal for use in renewable energy systems, such as in generator terminal boxes for photovoltaic systems.
As with all WAGO products, screwless connection technology is also the main feature of the 811 Series: The clamping unit is opened using an actuating lever. Closing the clamping unit ensures secure contact of all conductors with a maximum nominal cross section of up to 16 mm2 (AWG 6). Round fuses (10 x 38 mm) can also be installed and replaced just as easily and intuitively without any extra tool.
The 17 mm wide fuse terminal block is available in two versions with a rated voltage of 1,000 V based on IEC: the 811-316 without and the 811-317 with a blown fuse LED indicator that signals when a fuse must be replaced. WMB Inline markers can be used with both versions.
"The 811 Series is the only solution available on the market for 10 x 38 mm fuse terminal blocks with screwless connection technology and lever actuation," explains Burkhard Niemann, Product Manager for ELECTRICAL INTERCONNECTIONS at WAGO Kontakttechnik GmbH & Co. KG.