About Catenary Kit and C-Clip
Catenary Kit and C-Clip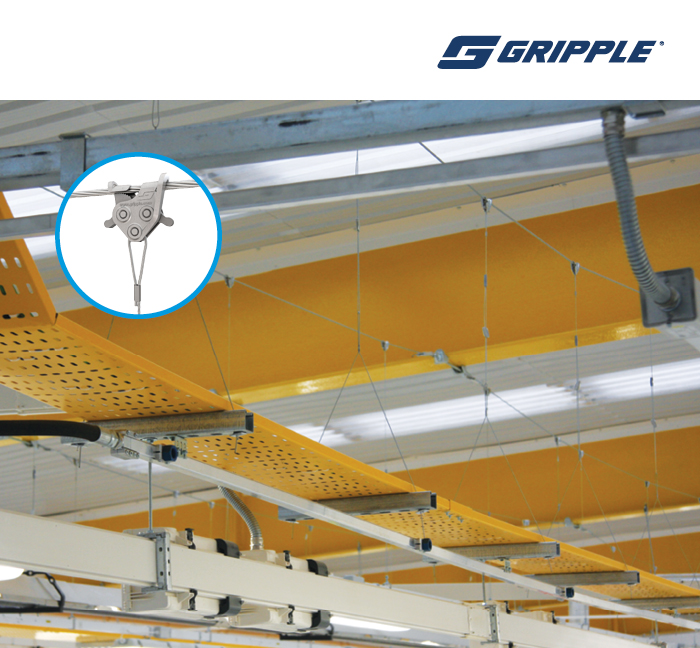 Create secure, overhead spans by running high strength wire rope between two fixing points. Ideal for applications where no direct vertical anchor point is available. The Gripple C-Clip, an innovative twist-on/off device, allows you to suspend your light from anywhere along the span.

Visually discreet and lightweight
Can be fitted retrospectively
No tools needed to install
Available in 3 mm and 6 mm wire rope diameters, for suspensions up to 100 kg per span
C-Clip allows horizontal and vertical adjustment
Cams lock solidly in place, even at angles up to 60°
All hangers are supplied as ready-to-use kits with a length of wire rope and end fixing of your choice.
21 00 00 - Fire Suppression
22 00 00 - Plumbing
23 00 00 - Heating, Ventilating, and Air Conditioning (HVAC)
26 00 00 - Electrical