About Y-Fit and Y-Fit Accessory
Y-Fit and Y-Fit Accessory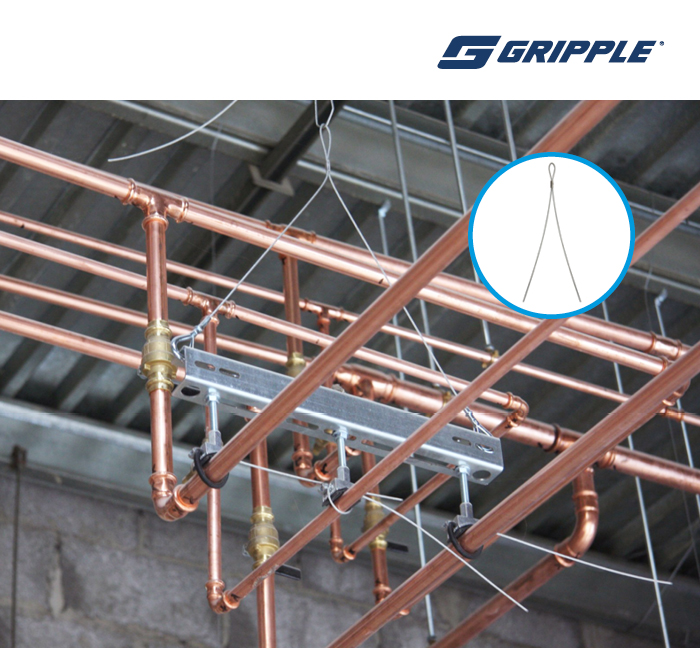 Single hanger with dual suspension points, which improves stability and centre of gravity.

Y-Fit is a one-piece suspension, ideal for shorter drop lengths
Y-Fit Accessory is designed for use with a Standard Hanger kit, for longer drops and increased adjustment
Ideal for balanced, two or three pipe runs e.g. bathroom run offs, for suspending cable basket and tray without the need for channel, or luminaires
Available with a range of end fixings, and leg lengths to suit your specification
Minimizes the number of suspension points, reduces installation costs
All hangers are supplied as ready-to-use kits with a length of wire rope and end fixing of your choice.
News archive:
Black Suspension Solutions (8 Jun 2016)
21 00 00 - Fire Suppression
22 00 00 - Plumbing
23 00 00 - Heating, Ventilating, and Air Conditioning (HVAC)
26 00 00 - Electrical