Hansgrohe displays 'shower power' with innovative products
After a blistering summer, even by Middle East standards, German luxury bathroom fittings specialist Hansgrohe has seen equally hot demand for its range of innovative and environmentally friendly range of hand showers, shower sets, and showerpipes.

Water saving with premium design
In 2016, Hansgrohe's unique Crometta Showerhead range has answered the local need for water saving with its EcoSmart version, which limits water flow to nine litres per minute – and in the case of the new Crometta Green hand shower, to six litres per minute – due to special spray nozzles and a flow limitation system. This also means that less energy is needed to heat water. Because of these ecological and economical benefits, the Crometta overhead and hand showers have therefore proved particularly popular with large scale hotel bathroom projects.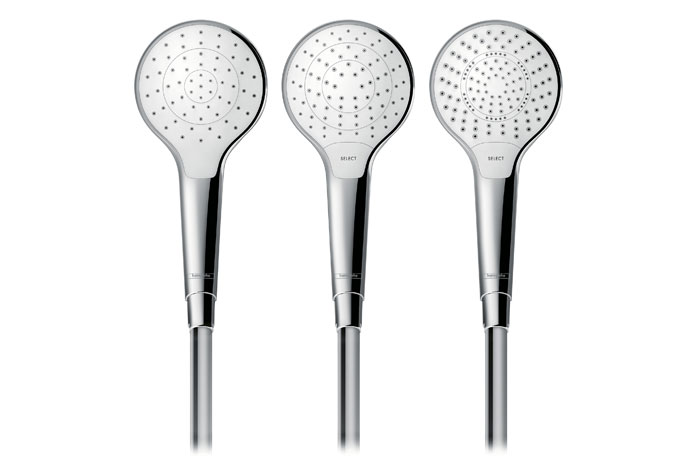 Luxurious, individualised showering experience
Hansgrohe has also seen great success with consumers this year for its innovative Croma Select range, which offers a truly individualised shower experience. The collection features Select technology, making it easy to switch between spray modes at the intuitive touch of a button. The Croma Select Multi hand shower boasts three different kinds of spray setting: a soft rain shower, a powerful intense rain mode, and a pulsating water jet massage. The chic design makes the range especially appealing; all products have a two-toned finish with a white spray disc, a shiny chrome casing, and a convenient handle.
The magic of rainfall, whenever you like
Luxury spa lovers in the region – and perhaps those who miss the feel of cleansing rain on the skin – have also embraced the luxurious Rainmaker Select shower by Hansgrohe. Featuring a wide rectangular head, it offers three nature-inspired settings: Rain, Mono, and RainStream. This widely popular system is the the visual and functional response to the growing need for comfort and aesthetic appeal in the bathroom.
Eyeing expansion
"Hansgrohe has built a global reputation over its 115-year history in creating cutting-edge products that can be tailored to meet individual needs, while maintaining the highest quality standards and aesthetics," said Alexandra Wormser, Marketing Specialist, Hansgrohe Middle East. "The company has been delighted with the response in this part of the world to its unique showering systems, and we will be expanding further into the market over coming months with new showrooms and some very high profile projects."
Categories: