Hollow Metal Steel Doors and Frames with UL Certification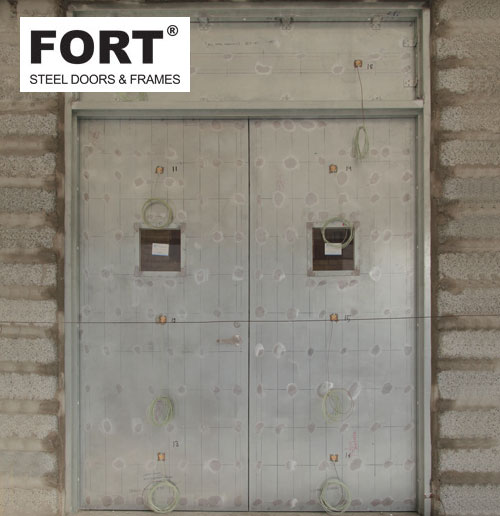 Middle East Insulation LLC is accredited and certified by Underwriters Laboratory (UL), which is approved shop for the fabrication of fire rated Hollow Metal Steel Doors and Frames.
We manufacture wide range of Fire Rated Hollow Metal Steel Doors available up to 1-1/2 hours fire ratings, tested in accordance with the standards of UL 10C and UL 10B.

UL 10B - Standard for Safety for Fire Tests of Door Assemblies
UL 10C - Standard for Positive Pressure Fire
Our Fire Rated ''FORT'' Steel Doors comes in a variety of RAL colors with Primed powder coating.
A physical label is affixed to pre-finished frames as UL recognition.
Our Hollow Metal Fire Door Frames are also labeled for compliance with UL 10C positive pressure requirements. These frames also meet the requirements of UL 10B.
Options:
Single leaf and/or Double leaf doors
UL rated vision panels (size and material subject to UL guidelines).
UL listed hardware's from a wide range of suppliers.