Italian manufacturer Friul Mosaic launch their products as BIM objects
Friul Mosaic is an italian brand and a leading manufacturer in artistic mosaics for floors and walls, customized and characterized by noble and precious materials. The company has been working for over three decades beside professionals and clients to provide unique solutions, combining tradition, innovation, creativity and artisan skills. Friul Mosaic respond to a demand from architects and designers to have their mosaic as BIM objects. Therefore Friul Mosaic decided to enter into a cooperation with BIMobject®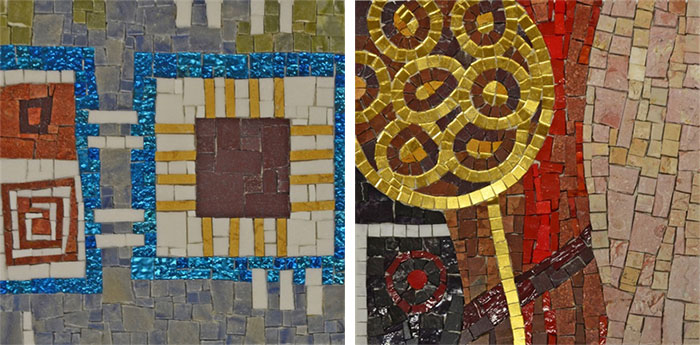 From today on there are 50 different BIM objects available for ArchiCAD on the BIMobject® Portal that represent Friul Mosaic products. Architects and designers will now have access to mosaic and they will be able to work with it direct into their 3D/CAD and BIM program. From now on they don't need to create the objects themselves, and the projects will be more precise and effective. BIMobject offer objects that contains all necessary information that is required to be able to create an accomplished project.

"One of our distributors for the Russian market have suggested BIMobject for us. Thanks to the collaboration with BIMobject® we can meet the needs of customers and designers. At the same time we have the opportunity to increase the visibility of the brand and of the products." Said Nicola Avoledo, Marketing and Corporate Communications of Friul Mosaic.

"For BIMobject® it is really significant to work with a client like Friul Mosaic, a company attentive to tradition with its mosaics and at the same time focused on innovation and future with their BIM objects. We are eager to show our users these pieces of Italian art." Said Massimo Guerini, Managing Director of BIMobject® in Italy.

Follow the link to download the objects for free.
Categories:
09 30 00 - Tiling