Pressalit Care launches products within the healthcare sector as BIM objects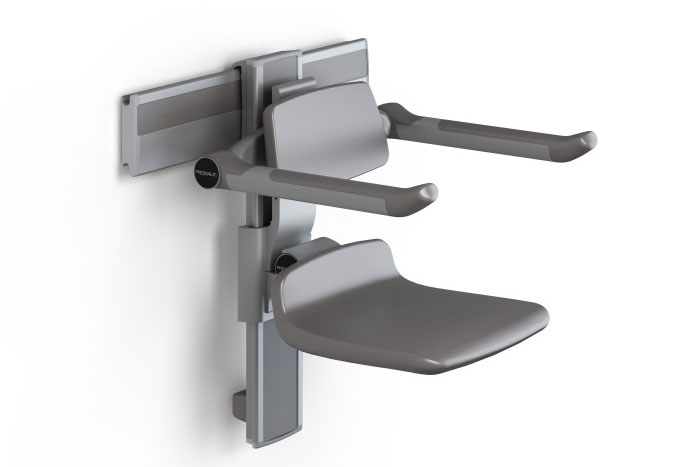 Pressalit Care is a leader in furnishings for people with physical disabilities. They develop, manufacture and market solutions for installation in kitchens and bathrooms in nursing homes, hospitals as well as private homes.

In 1996, Pressalit Care introduced their products as 3D AutoCAD models to the market and they were among the so-called "first movers" in the field. Pressalit Care decided to cooperate with BIMobject® since the popularity for BIM is increasing. BIMobject® is the game changer in the building industry and offers objects that contains all necessary information that is required to be able to create an accomplished project.

Pressalit Care's ambition is to build their entire product range as BIM objects, thereby provide clients, architects, engineers and other planners the best tools for planning. The value added for the users on the portal is that they don't have to create these advanced objects themselves since Pressalit Care offers flexible design solutions, the BIM objects are parametrical and includes more information than a regular object. This additional information is required to be able to adjust the object according to individual needs.

Pressalit Care believes it is advantageous for BIM users to have access to building components from many different industries and suppliers via a single portal – and thereof the cooperation with BIMobject®.

The objects are available for Revit. Follow the link to explore and download the objects for free.

"We are proud to offer BIM objects within the healthcare sector. This is a new market for us and we gladly welcome this type of manufacturer to the BIMobject® Portal. Today we get a lot of requests from hospitals building projects and Pressalit Care´s BIM objects will be a great asset for our users. The objects contains a range of information and are nicely designed objects which will create great custom value for the users", says Alexander Steen, Nordic Business Manager at BIMobject®.