Jubaili Bros to showcase range of Diesel Generator Sets at Middle East Electricity Exhibition 2014
Jubaili Bros, one of the leading providers of Power Solutions in the Middle East, Africa & Asia, will be showcasing its latest technologies in the field of Power Generation during its participation in the Middle East Electricity Exhibition 2014. Part of which includes introducing a Diesel Generator powered by the new Perkins engine of 1600 series, model 1606A-E93TAG5 generating the capacity of 300 KVA Prime Power.
Announcement of Dubai to host World Expo 2020, will open up the doors of opportunities. It will push the completion of current and ongoing projects as well as will initiate starting of new and mega projects in the coming years. Jubaili Bros is excited to demonstrate, how we can contribute to the development of the region with our world class offerings like Diesel Generator Sets, Mobile Light Towers, Power for Rent, ATS & Synchronizing systems and 24/7 after sales service. Moreover for supreme convenience, Jubaili Bros is capable of delivering Turnkey Power solutions as well.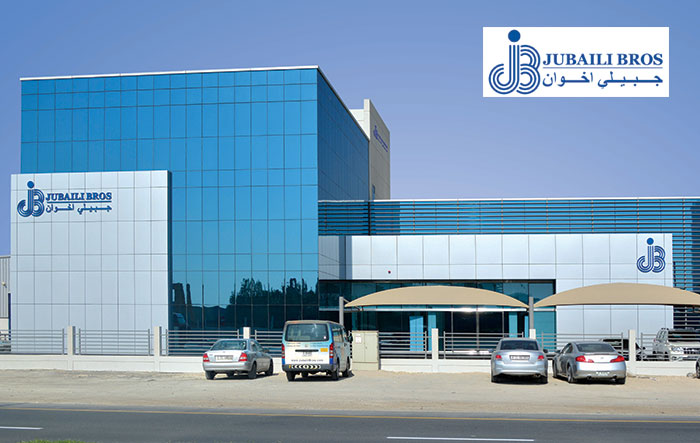 ''Middle East Electricity Exhibition is an ideal platform to showcase our Products & Services. It helps us to educate our visitors and increase Brand awareness. In addition, it assists us to strengthen our ties with existing customers, and also reach out to potential clients in new markets. This exhibition is completely dedicated to our field of Power Generation, which gives us an opportunity to further strengthen our relationships with our renowned suppliers like Perkins and others'' said Amer Naghi, Marketing Manager at Jubaili Bros.
Jubaili Bros serves its customers through international employees, deployed in 8 countries with 23 branches and through a strong dealer's network.
The Company constantly aims at improving its communication, presence and interaction with customers by exhibiting in various events worldwide and year round. We are pleased to invite you, dear customers and public to visit our Stand No. S3D25, displaying JET & Marapco brand Diesel Generators & Allmand brand Mobile Light Tower at Middle East Electricity Exhibition, taking place from 11th-13th Feb 2014, (10:00AM – 6:00PM), at Dubai International Exhibition Center. Our dedicated customer service team will be more than happy to welcome your queries and provide you with any needed information.
Categories:
01 51 00 - Temporary Utilities