Knauf ASTM wall and ceiling systems at Qatar National Library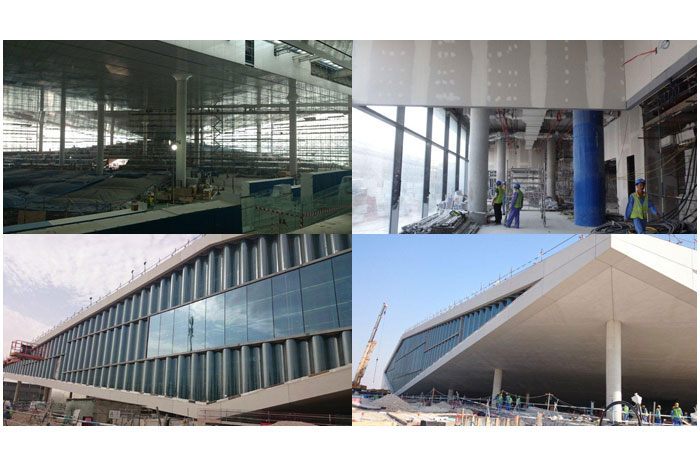 Qatar National Library (QNL) carries out its mission through three functions: National Library, University and Research Library, and a Metropolitan Public Library of the digital age. The National Library function collects and provides access to global knowledge relevant to Qatar and the region.

It also collects, preserves, and provides access to heritage content and materials about Qatar and the region. The University and Research Library function supports education and research at all levels by providing printed and digital library materials for students and researchers.

Metropolitan Public Library delivers library services and information for everyone to enjoy reading, meet people, and become information literate. The Project is still ongoing and Knauf is very proud to be part of this project, and this is one of the first Knauf ASTM System Projects.

The specification has started end of 2013, and the installation is still going on. This will be one of the landmarks Project in the Qatar Foundation area, where Knauf is closely involved in every project specified in Knauf ASTM wall and ceiling systems.

Categories: