Interview with Amer Bin Ahmed - Managing Director Knauf GCC & India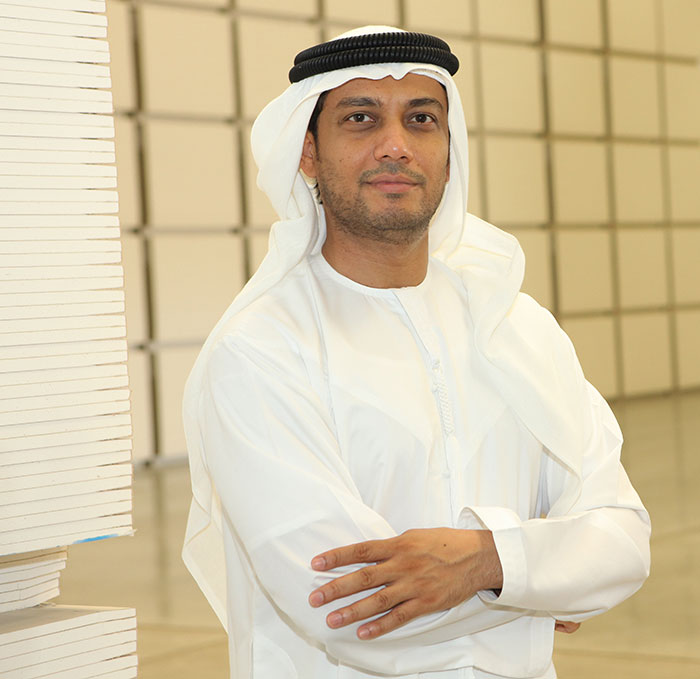 Knauf UAE has been in the Middle East for over a decade now and journey has been quite spectacular so far. What are reasons for your success and where do you see Knauf UAE ten years from now?

Knauf is a family owned company with a performance based culture. We don't just make products our aim is to provide comfortable and sustainable living environments for people. Our core industry is dry wall which people live with in their homes and offices every day. Dry wall was not a known concept in the 70s but today it has become a commodity. We have an innovative approach whereby we keep adding value to the quality of our products to ensure performance and reliability of solutions for the building inhabitants.

Another reason for our success is the quality of our after sales service, technical and maintenance support. One of the core values at Knauf is Menschlikeit -- or humanity. People come first! This not only includes our customers and end users but also our own employees. Our team comprises people from 26 different nationalities and we have the highest staff diversity in the whole of the Knauf Group. We ingrain human values in our staff from the start and always keep them highly motivated at all times. This reflects in all of our product and service offerings. Other core values of Knauf are Partnership, Commitment and Entrepreneurship. Finally, another philosophy we believe in here at Knauf is to Never Give Up. Success never comes easily and there are bound to be failures on the way. But we learn from our failures and keep innovating our products,systems, services and human resource development.

Our vision is to be customer preferred solutions provider with an umbrella of "Knauf Hause" concept of product offerings comprising:

Knauf Interior Drywall Systems with Fire & Acoustic performance from Earthquake resistant light weight constrsolutions offering Fire & Acoustic performance.
Knauf Aquapanel Cement Board Interior Tile backing walls & exterior structural solutions for building facades.
Knauf Heradesign Wood Wool based acoustic ceiling tile system.
Knauf Integral Raised Flooring Systems.
Knauf Danoline Acoustic Ceiling Tile System.
Knauf AMF Mineral Fibre Ceiling Tile System.
Knauf Reissler Decorative Panels
Knauf Ecose Technilogy Glasswool Insulation etc.
Tell us something about about Knauf's production facilities in the UAE and what are future plans for new products and capacity expansions?
Knauf is one of the fasted growing companies in the Middle East region.Our production plant was set up in Ras Al Khaimah, UAE in the year 2011. Today we are already running at full capacity and producing 30 million square meters of gypsum boards of different types & standards and the market is demanding still more. With the upcoming Dubai Expo 2020 we see a lot of future growth and under the visionary leadership of H.H. Sheikh Mohammed Bin Rashid Al Makhtoum we are gearing up to be a part of this growth.
We have invested a lot of resources in new products development and have ensured consistent quality control at all levels. We are the pioneers in the region's dry wall industry to have Intertek Certified Plant with ASTM partition & ceiling systems . We are the equivalent of "Mercedes Benz" brand in the dry wall industry and are proud to be "Made in the U.A.E."
We live Total Quality Management in our organization.Our new production facility is operational in Egypt and we are now looking at further developments in the Middle East & Asia region.
Tell us about Knauf's project businesses and why you are chosen as partner in so many big projects?
We have secured some land mark projects in the GCC region.With our innovative solutions & customer service approach, we successfully execute projects from design stage to completion & handover.With a focussed & dedicated approach to all projects we secure, we ensure complete satisfaction & loyalty of our clients .That's why we have the same developers and contractors coming back to us for each one of their new projects.
Sustainability and high performance are generally perceived to be contrary goals in the gypsum and cement board industry. How does Knauf manage to successfully achieve both these targets at the same time?
Our Gypsum raw materials are procured from our own mines within the limits set by LEED Green Building codes in our region. We strive to use recycled materials in our production processes. Recycled water is used for all landscaping activities. Even for individual transport within the plant, we use bicycles. We have always made a conscious effort to ensure we leave the smallest energy footprint for our products whether they are gypsum boards or access panels or steel profiles. Even in delivering to customers we stay within the LEED limits. Another important factor is minimising logistics costs by reducing weight of our boards with more qty.delivered per vehicle.
Lastly, all Knauf UAE products are 100% traceable as per the latest ASTM standard guidelines. All the way from sustainable mining of the gypsum rocks and other raw materials, certification of machineries, to the end products conforming to international environmental standards, production is monitored at every step. Our adherence to ASTM Standards ensures consistent quality at all levels backed up by random audits by Third Part Ir. A single non-conformity can lead to the halting of the whole production line. Knauf philosophy says" Sustainable products of the utmost quality with no compromise"
Describe some of the trainings offered by Knauf?
At Knauf we believe in leading by example. We provide onsite & offsite training. Our Training Academy is based at Knauf Dubai offices. When we supply premium product, we ensure the installation and maintenance of the products & systems is undertaken by Knauf trained applicators. In the UAE our Dealers, installers, consultants and contractors routinely undergo Knauf trainings to enhance their knowledge & skills. By providing specialised training courses we are creating value for individuals by transferring the knowledge and expertise that we have gained over several years and creating potential employment for unskilled & semiskilled workers from the construction industry.
Green buildings is the region's construction trend today. Does Knauf have a strategy in place to ensure contractors and stakeholders of these projects continue choose for their future projects?
Earlier Green Buildings used to be a concept but today, in the UAE it has become a norm and building certification criteria in the construction industry. Thanks to the dedicated efforts of Dubai Municipality and related Govt.agencies that have ensured eco-friendly practices in the building construction sector.This is a positive development for Knauf whereby our innovations are inspired by the regulations from the LEED & Green Building Council.
Are there any noteworthy on-going or future projects you would like to talk about?
We are doing a very interesting project "Al Tilal Tower KSA"where we are providing interior dry wall solutions but also exterior wall fibre cement aqua panels for high rise buildings of 33 Floors. Even in the extreme weather of the Gulf our products are proving their durability.
Another prestigious project we are supplying full ASTM Systems is "The Fairmont Hotel in Abu Dhabi". Knauf has been approved by the consultants to supply full ASTM systems for fire rated partitions and ceilings. We have offered a tailor made solution for this project for wall partitions, linings and ceilings.
In Sharjah we are involved in the construction of a 220 bed hospital where we are supplying ENBS dry wall partitions and ceiling systems.
Article by:
Future Cities ME
Categories: