About Laminam Kauri Series
Laminam Kauri Series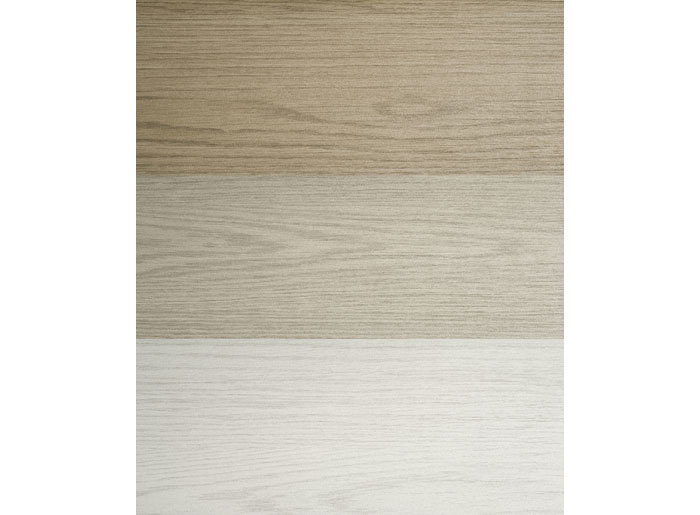 Inspired by the world's most rare and precious wood, which gives it its name.
Kauri, the new Laminam collection, preserves the traces of an extremely hard-earned, powerful and primordial wood in its texture, a material found only in a small area in the swamps of New Zealand.
The memory of this inspiring material is kept in the macroscopic, drawn grains which give Kauri slabs a strong, distinctive character. The soft tones of the colour range leave room for infinite laying possibilities, from the most traditional patterns laid tone on tone to patchworks, where the colours are combined harmoniously to create unique effects.
Swamp kauri trees, destroyed by cataclysms of the distant past and remaining intact beneath the swamp mud for more than fifty thousand years, are extracted from the ground like gold, and once they reach the light of day they are dated by the university laboratories in Auckland using the Carbon 14 method. Despite the millennia spent beneath the mud, the extracted fossil wood is neither rotten nor petrified, and can be processed like any other just-felled wood, to produce an absolutely extraordinary material, also in terms of their size, which can reach 70 metres in height and 9 metres in diameter.
Ancient, charming, rare and exclusive: the unique hallmarks of the Kauri tree are coherent with the philosophy of Laminam, constantly seeking to develop new products.
Kauri comes in three colours – White, Beige and Grey – and two different sizes, 1000x3000 mm and 333x3000 mm.
Performance of LAMINAM Slabs

Resistance to scratches and to deep abrasion, to deep cleaning; resistance to frost - average water absorption of 0.1% – and adaptability to all weather conditions; resistance to fire and to high temperatures since it contains no organic materials. In the event of a fire, it releases no smoke or toxic substances; compatible with foodstuffs because it does not release elements in solution; does not allow the formation of mildew, bacteria and moulds.
Linfa is a completely natural product. It does not yield any elements to the environment, it can easily be ground and entirely recycled in other manufacturing processes.
Technical Features
DIMENSIONS
1000x3000 mm
333x3000 mm
THICKNESS
5,6 mm
COLOURS
Beige, Bianco, Grigio
09 30 00 - Tiling
09 33 00 - Conductive Tiling

Categories: ceramic, ceramic flooring, ceramic floor, cermic tiles, ceramic slab.