New contracts won for steel doors and frames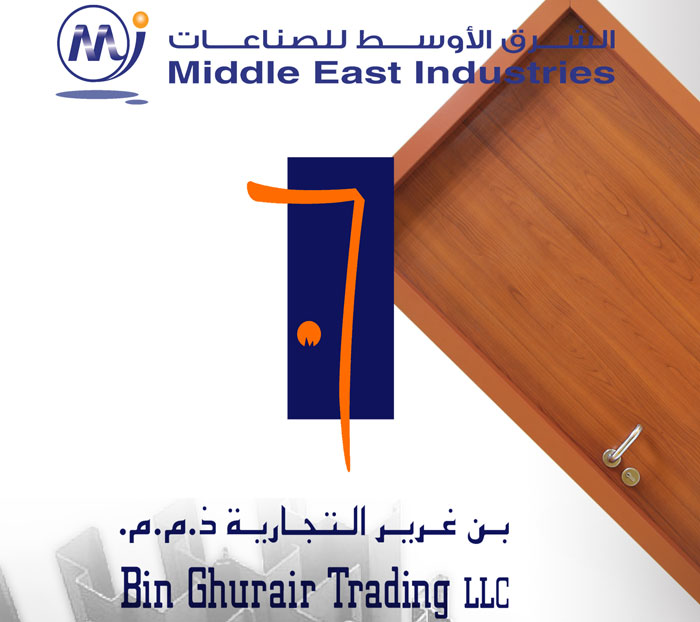 With our new export market development, specifically in the Kingdom Of Saudi Arabia, Bin Ghurair Trading in addition to the King Abadullah Finance District project, and Yanbu (villas Project), Bin Ghurair Trading (BGT) is pleased to announce it has been awarded 1.5 million contracts for steel doors and frames under Al Araab Contracting Company for the Project of King Abdul Aziz University Jedda and new project with Al Araab Contracting Company.
As a share of global output, advanced economies tend to upstream in the supply chain. The new branch for Bin Ghurair Trading has opened in Qatar headed By Mr. Sabah Noor Al Dien and in Kingdom of Saudi Arabia headed by Mr. Khaled Zuraiki to expand market share. Bin Ghurair Trading has been successful with AED 30 million in acquiring projects for Fort.
Steel Doors in GCC region.

Fort® Hollow Metal Fire Rated Doors
BAAB Sectional Overhead Door
Roll Tech Fire rated and Non fire rated Rolling Shutter
Aluminium and Steel Profiles
Standing Seam, SuperSeam, Metal Roofing
Single Skin
Sandwich Panels
Cold Store Panel System
Slip Joint Low Rib Flat Insulated Panels
Aluminium Composite Panels
Z –Purlin, C-Chanel
HVAC Phenolic Insulation