Penetron Adds Durability To Miami's Stylish Missoni Baia Tower
The grand opening of the Missoni Baia Tower in October 2021 adds an additional prominent profile to the Miami skyline and brings a well-known lifestyle brand – Missoni – to Biscayne Bay. The waterfront site demanded a reliable waterproofing solution; PENETRON ADMIX SB provided a durable and proven technology.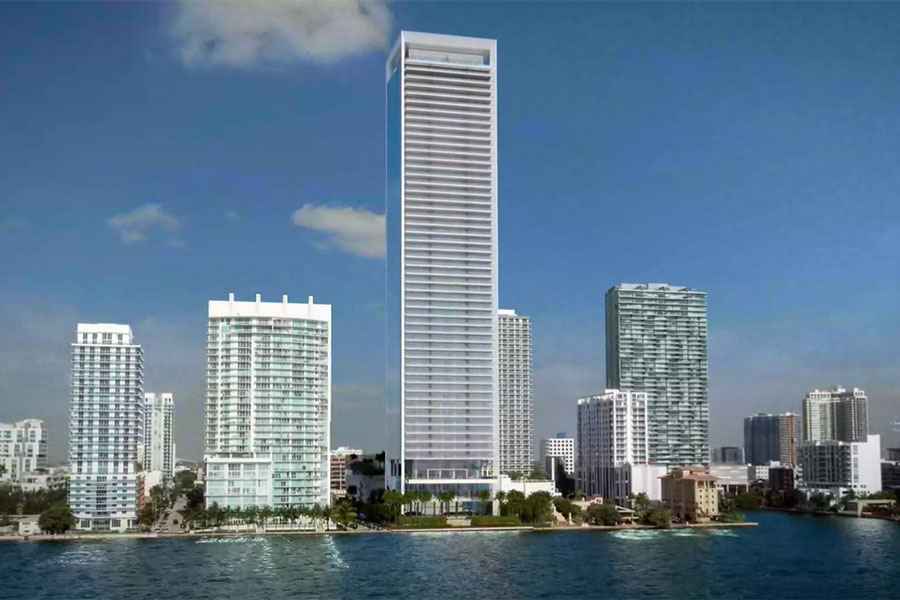 Perched on the edge of Biscayne Bay, the 649-foot (197 m) tall glass tower designed by Asymptote Architecture comprises 249 luxury residences available in 1- to 5-bedroom layouts, ranging from 771 to 3,807 square feet (72 to 353 m2). Each unit opens onto an expansive, shaded balcony — designed as open-air rooms — that overlook Biscayne Bay.

On the fifth and sixth floors of the tower, a full range of lavish amenities include a bayfront lounge with a pool overlooking the water, a large gym overlooking the bay, and one of Miami's largest residents-only spas. An outdoor bridge connects the sixth floor's indoor amenities suite to the flow-through pool deck with cabanas, an Olympic-sized lap pool, plunge pools, children's water features, and an elevated tennis court. The bridge also connects to the parking garage underneath.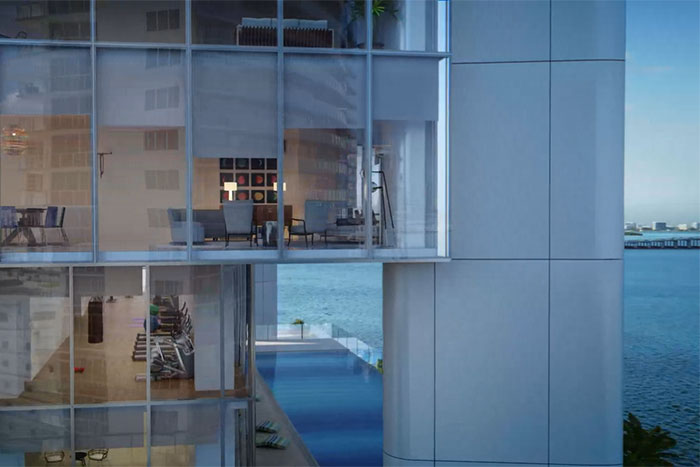 Secure Foundation Required
"With a prominent 57-floor tower with 200 feet of waterfront on Biscayne Bay, the Missoni Baia Tower engineers needed to secure the long-term durability of the below-grade structures," explains Christopher Chen, Director of The Penetron Group.

The combination of a high groundwater level at the construction site and the chloride-rich environment due to the proximity to Biscayne Bay required a robust waterproofing solution for the below-grade concrete foundation comprising a matt foundation with elevator pits.

Supermix, the project's ready-mix concrete supplier, worked with the local Penetron support team for an optimal solution to provide a waterproof concrete mix that would prevent concrete deterioration. All concrete used for the tower's matt foundation and elevator pits was treated with PENETRON ADMIX SB.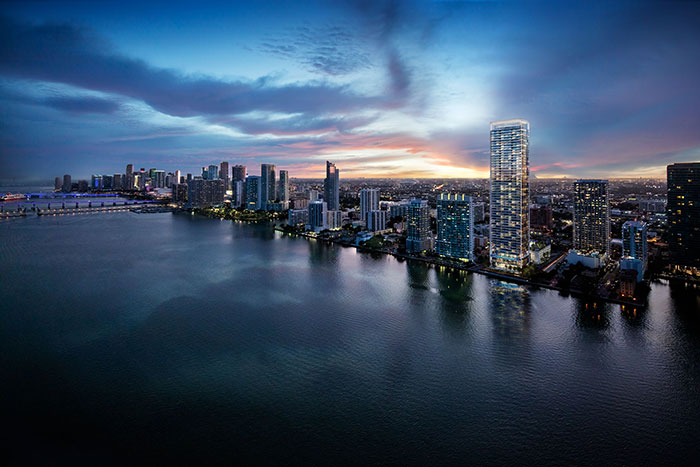 Permanently Sealing Concrete
Packaged in pre-measured soluble bags, PENETRON ADMIX SB is easily mixed in during batching. PENETRON ADMIX-treated concrete generates a non-soluble crystalline network throughout the pores and capillary tracts of the concrete. This network permanently seals the concrete against the penetration of water or liquids from any direction, even under the constant saltwater exposure prevalent in the Miami area.

"Our crystalline waterproofing admixture protects concrete in critical environments such as Biscayne Bay," says Christopher Chen. "PENETRON ADMIX SB also provides an added self-healing capability that will automatically self-heal and seal any hairline cracks that appear during the lifespan of the concrete when exposed to water."

Images Credit: Missoni Baia Miami Residencies
#penetron #waterproofing #concreterepair #admixture
Categories: