Twice the Power: Redundant Power Supplies
Two new ECO Diode Redundancy Modules have joined the EPSITRON® family, providing cost-effective redundant power supplies.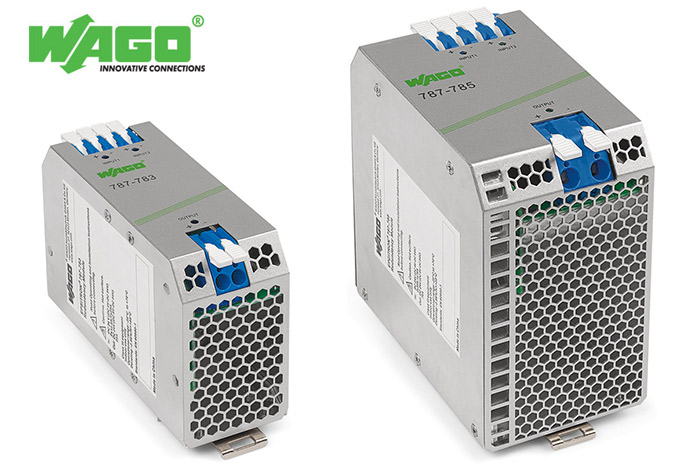 Increase operational reliability, double the current load: WAGO's new ECO Diode Redundancy Modules have two powerful diode strings and are available with 12.5 A (787-783) and 40 A (787-785) ratings.

Redundancy guarantees both machine and system availability — while performing maintenance, a power supply can be replaced during operation, without causing downtime.

A power supply failure is indicated via front-mount LED. Alternatively, the load current can be doubled by connecting two power supplies in parallel.

WAGO's ECO Diode Redundancy Modules have a wide input/output voltage range of 9–54 V and cover the most common voltages of 12 V, 24 V and 48 V, making them ideal for a wide range of applications.

Both ECO Diode Redundancy Modules share a common profile with WAGO's EPSITRON® ECO Power Supplies and are compatible with all other power supply types.

The integrated actuating levers simplify and expedite wire connection by providing tool-free opening/closing of the clamping units.

Regardless of operator skill, CAGE CLAMP® termination always ensures the proper contact pressure to provide a secure vibration-proof connection.