About Raffaello Decor Stucco
Raffaello Decor Stucco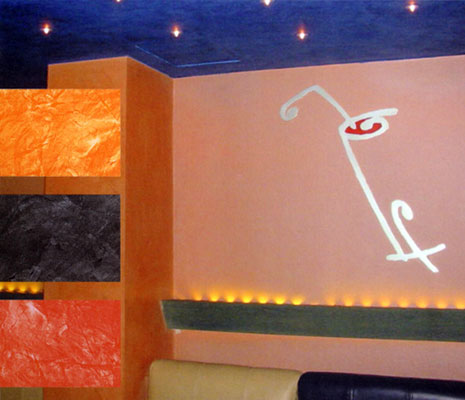 PRODUCT DESCRIPTION
Raffaello Decor Stucco is a protagonist in the great decorative tradition that re-proposes in a classic version the famous stucco effect of the Venetian masters. Formulated using natural lime, the product gives a superb smooth finish that can be made into a shiny "marble effect" by working the product with an inox steel trowel. Extremely vapour permeable, Raffaello Decor Stucco is available in a wide range of historical colours that are present in the majority of the palaces and buildings of Florentine or Venetian style.
CHARACTERISTICS
Raffaello is a natural stucco based on lime putty, oxides and earth, inspired by the tradition of the venetian stucco. The product is extremely versatile and supplies a smooth, matt finish or gloss if finished using the trowel. Its natural composition guarantees the maximum permeability to water vapour thus favouring the natural diffusion of humidity through the plaster and the wall, preventing the formation of mould and algae and giving the surface a classic finish with a high aesthetical value.
Among the historical styles of application, the so called "venetian stucco" holds without doubt the role of the protagoinist. Synonymous with class, prestige and attention to detail, stucco applied by highly artistic venetian craftsmen, has left many incredible marble finishes through the renaissance and baroque periods as a testimony to its importance. Raffaello Decor Stucco reproposes this great classic that is appreciated today even in modern design, using new colours and application techniques. Raffaello can therefore satisfy all kinds of decorative requirements, from the matt finish for modern design or sophisticated settings, to the gloss or semi-gloss finish for a more classical style environment.
Where something prestigious is required, where any sort of standard coating does not meet expectations and where it is important to maintain historical value, Raffaello Decor Stucco is the answer. Raffaello Decor stucco is perfect for those who are looking for prestige and a classic finish. A wall, a column, a simple architectural element, once decorated with Raffaello Decor stucco, take on a new value and can become the focal point of an interior.
09 70 00 - Wall Finishes
09 94 00 - Decorative Finishing

Categories: paints coating decor stucco, decorative stucco, italian stucco, venetian stucco, vapour permeable wall coating, natural minerals lime putty, ancient style decoration.