About Encanto
Encanto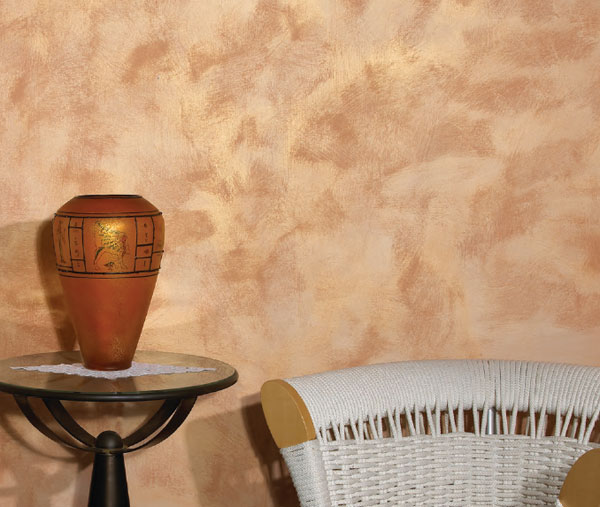 PRODUCT DESCRIPTION
Encanto is a special, low environmental impact, decorative paint for interiors. With its coloured, metallic hints, its shades (that change according to the light as if it were velvet on the wall), this material epitomises the union between antique techniques and modern product, bringing to different settings a harmony and charm that is difficult to achieve with a normal paint. With Encanto, antique traditions, modern design and fashion, as if in a dream, come together in a single product that with its coloured metallic hints brings a touch of magic to walls.
CHARACTERISTICS
The product is easy to use and is applied in a quick and simple manner that creates no problems of joints. Thanks to its formulation, it can be applied in interiors giving a charming, veiled effect to surfaces. Encanto is vapour permeable, has a low odour level and is friendly to both humans and the environment.
From this idea, Oikos was inspired to create the new "Italian Industrial Decorative Art" whilst maintaining its respect for tradition and the environment. Basing its work on the new needs of today new collections of Decorative art have been created with new restructured products, making as fundamental the updating of craft techniques to define and form a new Industrial product.
OIKOS supports the importance of the craftsman as it valorises the product even in an industrial context. For this reason, over the years and through its branches, the company has realised thousands of training courses with the aim of continually improving the technical preparation of the master applicator. The success of an industry, depends on the product, on a good design and on the application that needs to be reproduced thousands of times by capable craftsmen that are trained in the technical applications that have been tested by Oikos and in this way guaranteeing impeccable results.
09 70 00 - Wall Finishes
09 94 00 - Decorative Finishing

Categories: paint coating wall finish decoration decorative low environmental impact metallic velvet.