Aldes Constant Airflow Regulator – Factory preset product for a free balancing process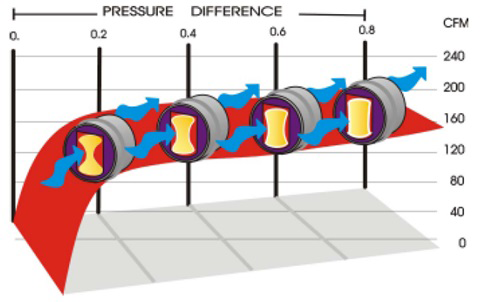 Aldes Group is currently supplying over half a million Constant Airflow Regulators worldwide, annually.

Let's have a look at the base of this success story:

Product is preset from the factory to maintain constant airflow in the system.
The passive control element responds to duct pressure and requires no electric or pneumatic sensors or controls.
No system balancing required as the product is already preset for design airflow.
Easy and fast installation.
UL certified.
100 % recyclable material.
Commercially accepted compared to conventional Volume Control Damper.
In terms of Middle East, a key prestigious reference is the Ministry of Presidential Affairs who are avid supporters of this Aldes technology. Under this ministry are two key projects which are National Emirates School in Ras Al Khaima and also the Ajman school campus.
The current AC system for classes and the auditorium in the school is constructed and based on the classical VAV solution (Variable Air Volume boxes). In order to maintain constant airflow for the remaining rooms Aldes provided the Constant Airflow Regulator product as an innovative and ideal solution.
As a bonus to the client they received huge cost savings on this project compared to Constant Air Volume boxes if they had installed them. It was an easy and fast installation for the contractor. In addition the Commissioning team saved a lot of time with Constant Airflow Regulator as it was preset and did not require any balancing. Great technology with great benefits for all, was provided by Aldes.
Categories: