About Solutions for the Disabled
Solutions for the Disabled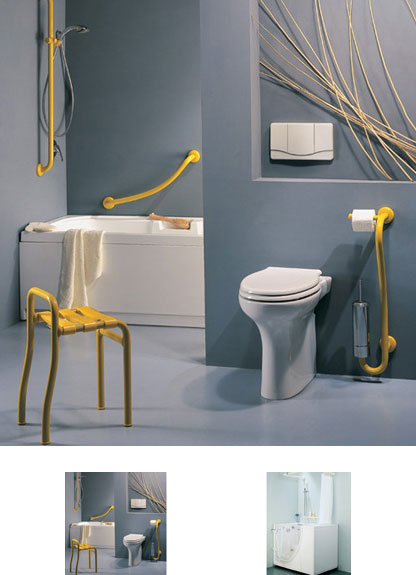 Not a highly publicised product category, but one of enormous social importance, even more than practical or aesthetic importance. These are bathroom fittings solutions for the disabled and the elderly: sanitary fittings, support handles, systems for moving patients and a varied series of optional accessories, such as footrests or sliding seats with a backrest. Companies in the sector are kept to respect a few, mandatory, criteria, which include a high degree of functionality, the use of hard-wearing materials and full respect for current legislation, without forgetting those design values which functionality should never neglect.
10 28 00 - Toilet, Bath, and Laundry Accessories
12 44 00 - Bath Furnishings

Categories: solutions for disabled, bathroom fittings, support handles, footrests, sliding seats, ponte giulio, asd, intesa.