About Stone Washbasins
Stone Washbasins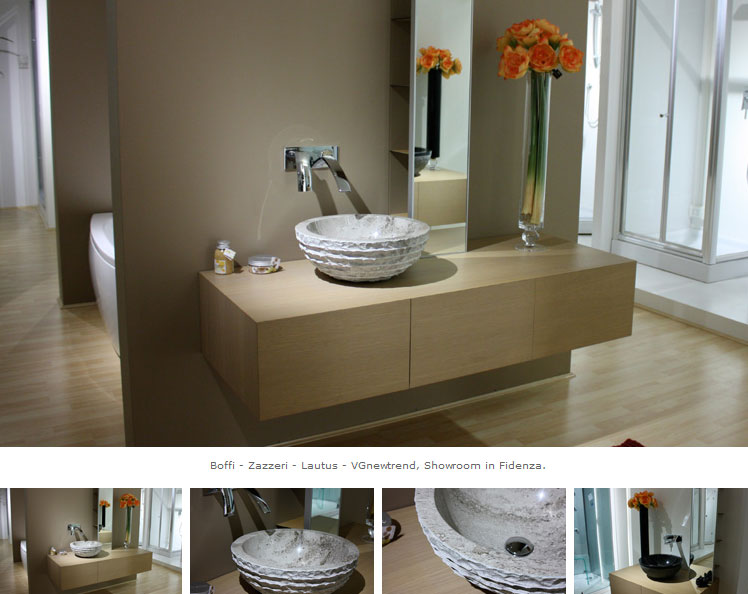 The bathroom environment transforms itself into an indedepent space, beyond the boundaries of visible, and becomes the place for a wellness that grasps body and mind. A place to express your own style and rejoin your senses to natural elements. Bali stone washbasins are sculptures in volcanic stone and marble, molded by skilled indonesian craftsmen that melt the warmth of natural materials with the charm of ancient asian tradition. The refinement of manufacture and the infinite streakes of the stone make this washbasins unique and irripetible pieces.
04 40 00 - Stone Assemblies
09 30 00 - Tiling
09 33 00 - Conductive Tiling
10 28 00 - Toilet, Bath, and Laundry Accessories

Categories: stone wasbasins, washbasins, volcanic stone washbasins, marble washbasins.