About Underfloor Heating
Underfloor Heating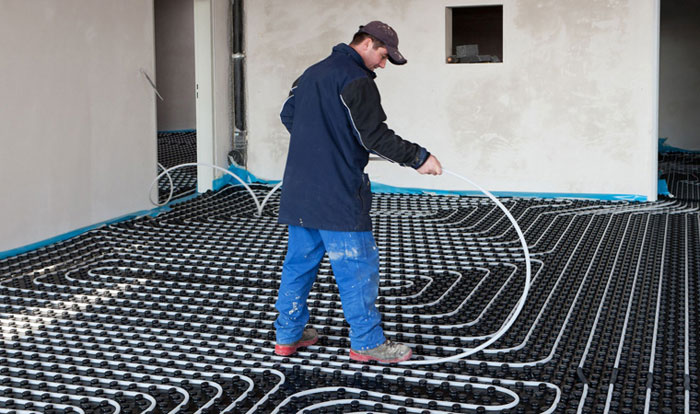 Heating (and cooling) using floor-built-in (or ceiling-built-in) radiation panel systems is currently the option that offers you maximum comfort inside your home. The radiation panel systems heat the room evenly, free the room of heating units, almost totally eliminate air flows and conveyance of powders, and thus reduce boiler consumption. Currently, underfloor heating operates strictly on medium temperature water, enabling it to combine ideally with condensation boilers and heat control systems. You can combine radiant panels with any type of floor, including wood. Underfloor heating can always be put in place in new buildings, whereas, in the case of renovation, it must be verified whether the slab offers sufficient space for laying the panels.

23 50 00 - Central Heating Equipment
23 56 00 - Solar Energy Heating Equipment
23 82 00 - Convection Heating and Cooling Units
23 83 00 - Radiant Heating and Cooling Units

Categories: underfloor heating, radiation panel systems, floor built in heating, floor built in cooling, ceiling built in heating, sellcom, rehau, dynergy.