About Criocabin Fully Custom Serve-Over Etoile Display
Brochures

Criocabin Fully Custom Serve-Over Etoile Display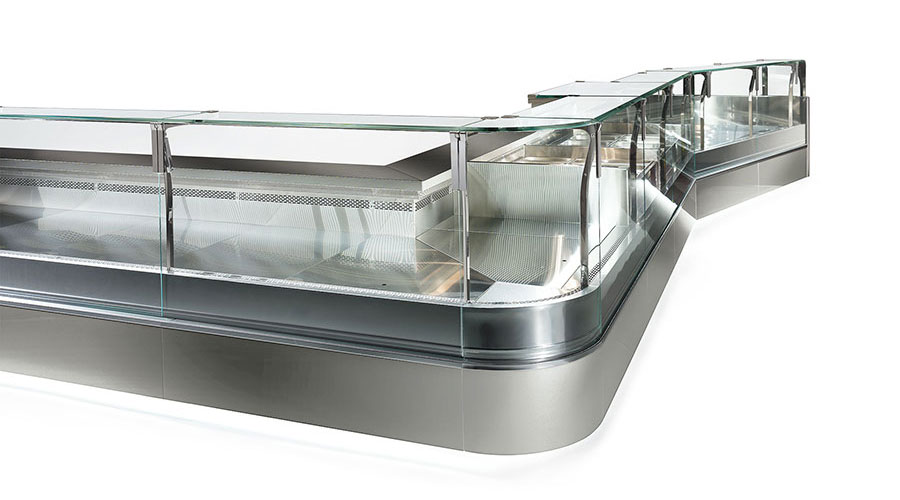 NEW CONCEPT
Innovation in display.
A refrigerated counter with an innovative display concept: a square display case for cheese, meat, cold cuts, fish, and bread, with a powerful emotional impact.


DESIGN
The Ferrari of refrigeration.
Much more than just a refrigerated butcher shop counter. Etoile features premium finishes to cater for the latest design trends. The cutting edge of our custom products!


VERSATILITY
All the corners you need.
Etoile stands out among the gastronomy refrigerated displays because it is extremely versatile and customisable: it can be made with round corners (90° or 45°), open or closed, and with angled corners of any gradation, as required.


REMOTE TECHNOLOGY
An app for remote control.
The electronic control panel WOW Touch Control provides the perfect interface to remotely monitor the performance of any Criocabin product connected to the network through the App - downloadable from Android.

The display area and the inside are made in stainless steel.
The CRIOLED® front lighting is an extra accessory to make your creations shine.
Remote monitoring thanks to NUCLEUS and the additional Wi-Fi control device.
Upward opening, extra clear glass.

News archive:
Criocabin Food Display Unit at Nusr Et Steakhouse, Dubai (18 Jun 2021)
11 21 00 - Retail and Service Equipment
11 25 00 - Hospitality Equipment
11 40 00 - Foodservice Equipment
11 41 00 - Foodservice Storage Equipment
11 46 00 - Food Dispensing Equipment