Fairmont Hotel - Abu Dhabi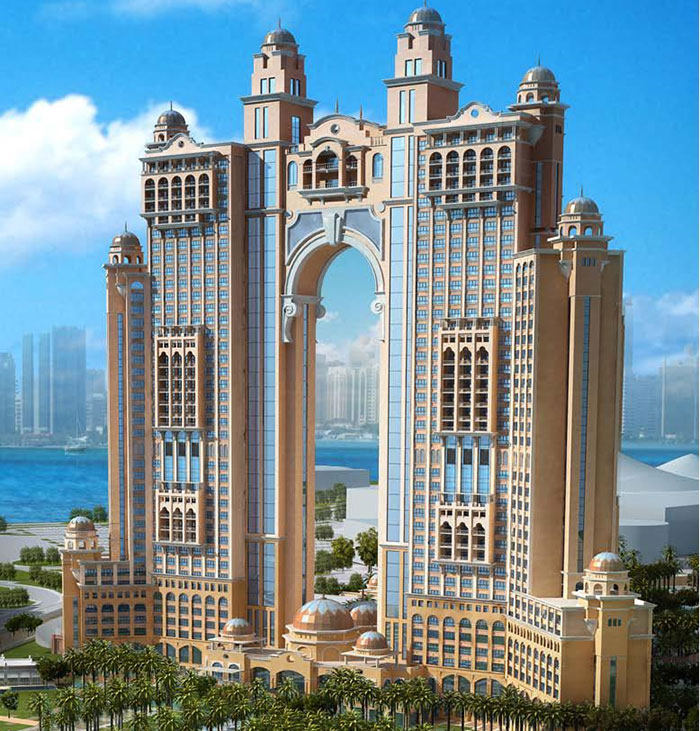 The project involves construction of a 39 storey hotel tower with 563 rooms. The project will also include 144 serviced apartments, 105 other apartments and up to 13 bars and restaurants.

The development will see to the upcoming of an Arabian themed hotel with 265 guest rooms and suites, 57 of which are specified for the Fairmont Gold service and a full complement of event facilities such as indoor and outdoor function spaces totaling 5, 450 sqm, a ball room with a capacity to accommodate 1, 000 people, one big and one small conference room and 9 meeting rooms.

The project features a network of seawater canals and guests can travel among them inside the 4 low connecting buildings in specially designed Arabic boats called the 'shashas'. Apart from these facilities the resort will offer a 1, 950 sqm 'Willow Stream Spa' with 15 treatment rooms and a beach club with fitness centre, sauna, lap pool and cafe.

Other recreational facilities will also include a 930 sqm swimming pool complex, 50 one to three bedroom residential units, a FIFA Soccer pitch and a secluded beach in a private cove. The project will also include a parking area for more than 1, 300 cars.

Knauf has been approved by the Consultant for full ASTM systems for fire partitions and fire rated ceiling and Knauf has offered the tailored made solution on this project to meet the highest rated performance systems. 550,000m2 of boards wall partitions, Linings and ceilings.