Fiesta Faux Leather Tile
It is an immitation of Leather and it is to be used on ceilings and walls for decoration and soundproofing.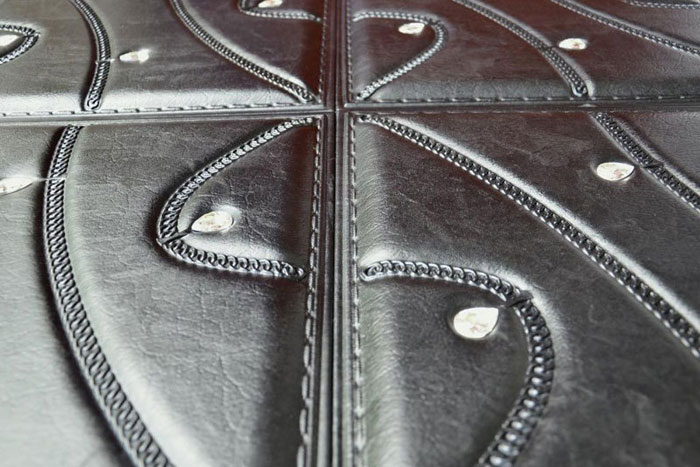 Features:
Size: 15 3/4" x 15 3/4"
Depth: 1"
Weight: 1.75lbs
Material: Faux Leather
Coverage: 1.72 sq. ft.
Style: Traditional
Installation Method: Glue-up (Instant Grab #310)
Fire Rated - Download Fire Rating Certificate
3-layers - Download Green Leaf Certificate


Top layer - water and fire proof Polyurethane.
Filler – sound/water proof fire resistant Polyurethane.
Back board - fire and sound proof PVC.