MirroFlex Ceiling Tiles
MirroFlex™ Structures are decorated thermoplastic sheets with high impact resistance and are available in a wide variety of patterns and colors. They can be used as a value-added product in areas that vertical grade High Pressure Laminates (HPL) are typically used.

Unlike HPL, MirroFlex™ Structures can easily be cut to size with razor knives or scissors. It can also be applied to many substrates with pressure sensitive adhesive strips and be used for retrofits and DIY applications.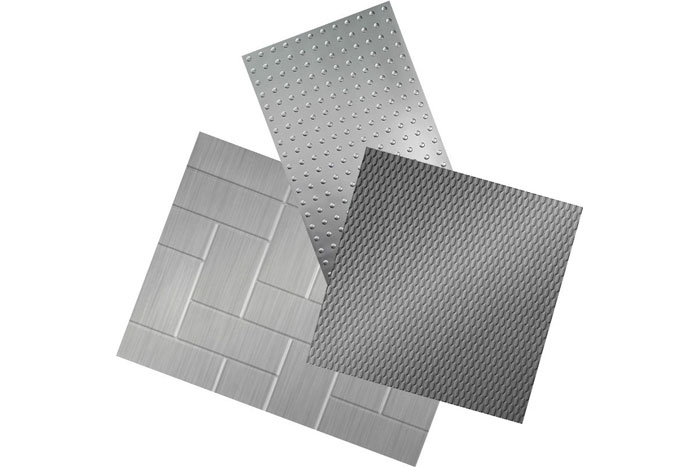 Features
Size - 4' x 8' x .032" (1220 x 2440 x .8 mm). This is a dimensional product, so actual thickness varies by pattern.
Most product ships with clear protective film or with TuffCote™. UPS Shippable
Applications
Commercial Market Uses:
Office - desks, storage cabinets, reception, etc.
Education – cabinets, high impact areas
Healthcare – furniture, equipment, high impact areas
Hospitality – restaurants, bar & counter fronts, hotels/motels
Store & Bank Fixtures
Interior Doors, Kiosk Fronts & Elevator Cab Interiors-including high impact areas
Wall Panels & Signage
Bathroom Enclosures (Only when MirroFlex Tub & Shower Wall Panels ™ are used)
Recreational Market Uses:
Boat Interiors
Coach Interiors
Residential Market Uses:
Occasional Furniture – tables, cabinets, etc.
Novelty and Juvenile Furniture
DIY and Renovations
Categories: