Granito from Caparol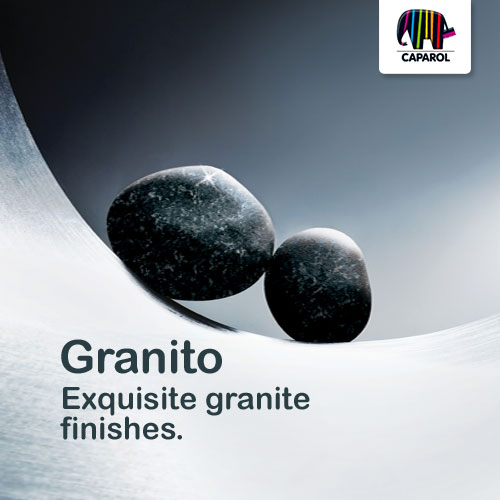 Granito – the proven system from Caparol CapaStone, has earned a formidable reputation in the Middle Eastern stone paint market for achieving a genuine granite appearance. No other system on the market today is capable of delivering a designer's aesthetic vision, or the substance, of pure, natural granite.

Our total commitment to innovation and quality has created a system with a strength that will stand the test of time and a beauty that will remain durable in the face of environment assaults.

Only the correct application will optimize the finish. Using advanced German technology, we have developed a straightforward process of application that when followed, and this system deserves to be applied meticulously, will result in a stunning finish that lasts.

CapaStone Primer is followed with the treatment of a CapaStone Base Coat to build texture and body, upon which the application of Granito itself can take place. Finally, the system is protected with the application of CapaStone NanoClear.

When this process is followed you can be assured of a finish that not only achieves the timeless beauty and substance of natural granite, but offers protection that will withstand the rigours of the Middle Eastern climate.

Caparol's highly qualified, dedicated and experienced consultants who understands the fabric of a building, its aesthetics, its function, its surroundings, its context in the local environment and its end users, can work with you to design a solution that will truly enhance your building from colour combination through to application technique.
Categories: