Interior and exterior light fixtures from Italy.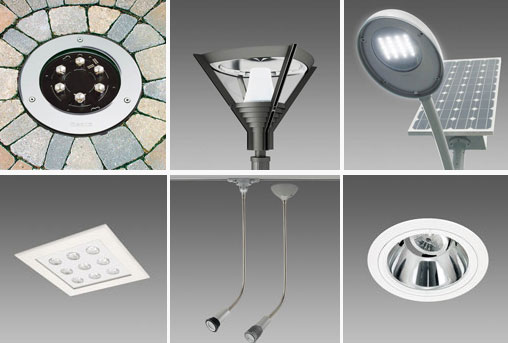 Disano Illuminazione S.p.A. was founded in 1957 and today is located at Rozzano (MI), the production area extends over 15,000 sqm, while the logistics are located in Dorno (PV) and cover an area of 16,396 sqm.
This area also includes a warehouse facility, which is completely automated with an overall handling capacity for 22,500 pallets.
The Disano catalogue includes a very broad selection of lighting fixtures able to meet all outdoor and indoor lighting requirements. In particular, the selection includes lighting fixtures for:

Urban and street lighting (lighting fixtures designed for street lighting, combinations suitable for urban decor, fixtures designed for greenbelt areas, outdoor floodlights, floodlights suitable for tunnels, etc.);


Lighting for industrial areas and offices (waterproof fixtures and suspended reflectors, ceiling fixtures, recessed fixtures for suspended ceilings and integrated, modular systems, etc.);


Lighting designed for stores and sales areas (floodlights, recessed fixtures, integrated systems, etc.);


Lighting designed for sports facilities (floodlights for large sports facilities, fixtures suitable for indoor and outdoor facilities, etc.)


In addition, lighting fixtures for residential, hospital applications and for emergency use.
A showroom extending over 1,000 sqm. can be visited at Disano's historical headquarters in Rozzano.
Disano products represent the right solution for all the needs of architects, designers and installers, thanks to their refined design, compliance with environmental regulations, energy-saving features, and the use of cutting-edge technologies to achieve light management.
Categories:
26 50 00 - Lighting